Here we are for two weeks in Sri Lanka, with the basic plan being to spend the time in the ancient cities towards the north, moving southwards to the hill country after that. We've no plans to do the beaches on this tour unless we get ahead of time, in which case we may be able to.
A fine direct 10.5 hour flight with Srilankan landed us in the capital, Colombo, at about 4.30am. After passing through the duty free which mostly seemed to sell household items such as garden furniture and washing machines, we easily picked up a cheap local SIM card and avoided some very polite taxi touts and hopped on an aircon minibus which took us to Colombo Fort, the downtown area of the capital, in plenty of time to catch a 6.35am train to Anuradhapura, a 4 hour journey away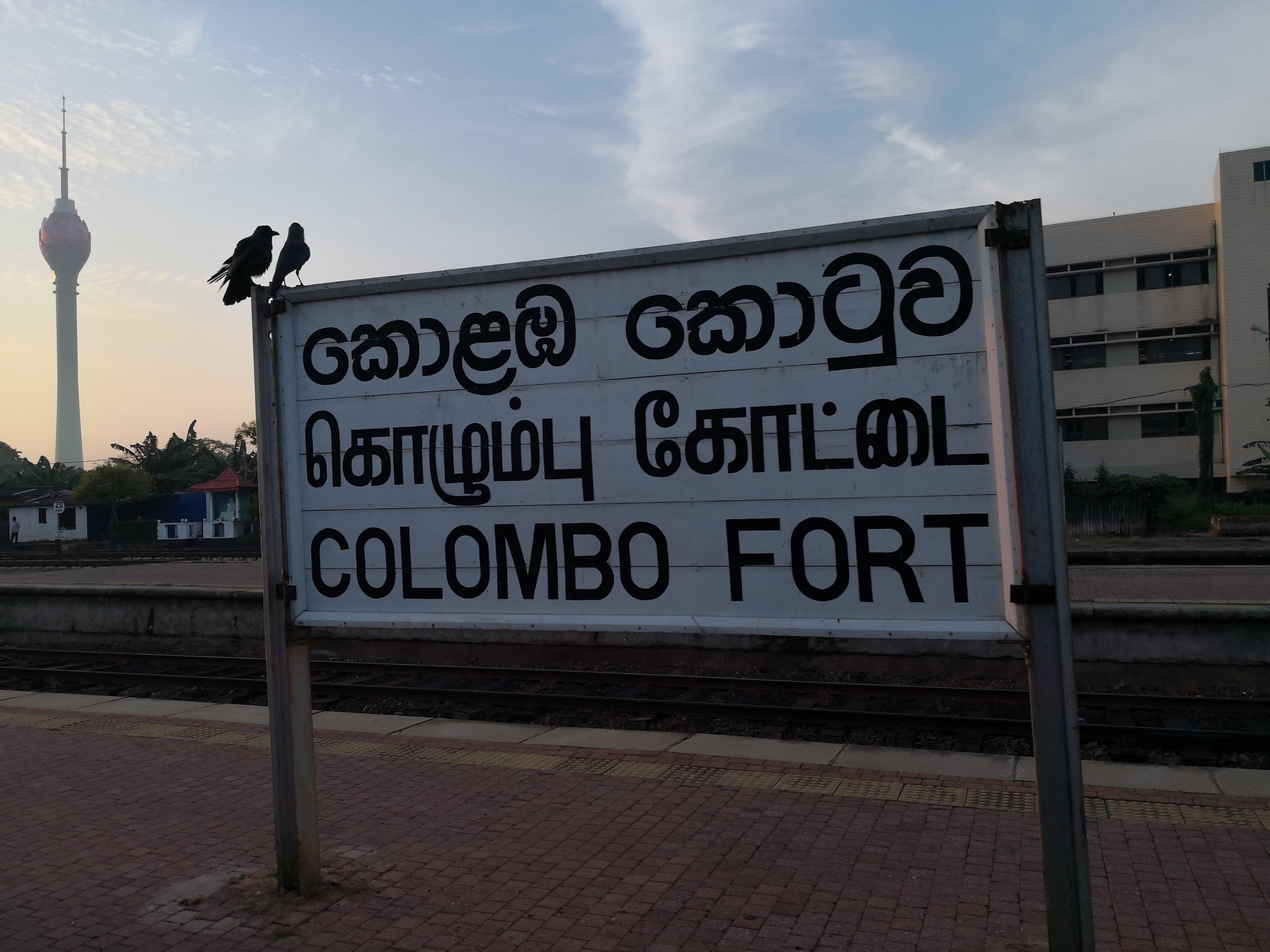 Breakfast or lunch, call it what you will, came from one of the many vendors who ply the aisles with their wares. The unidentified super-hot food we got was served in what appears to be somebody's homework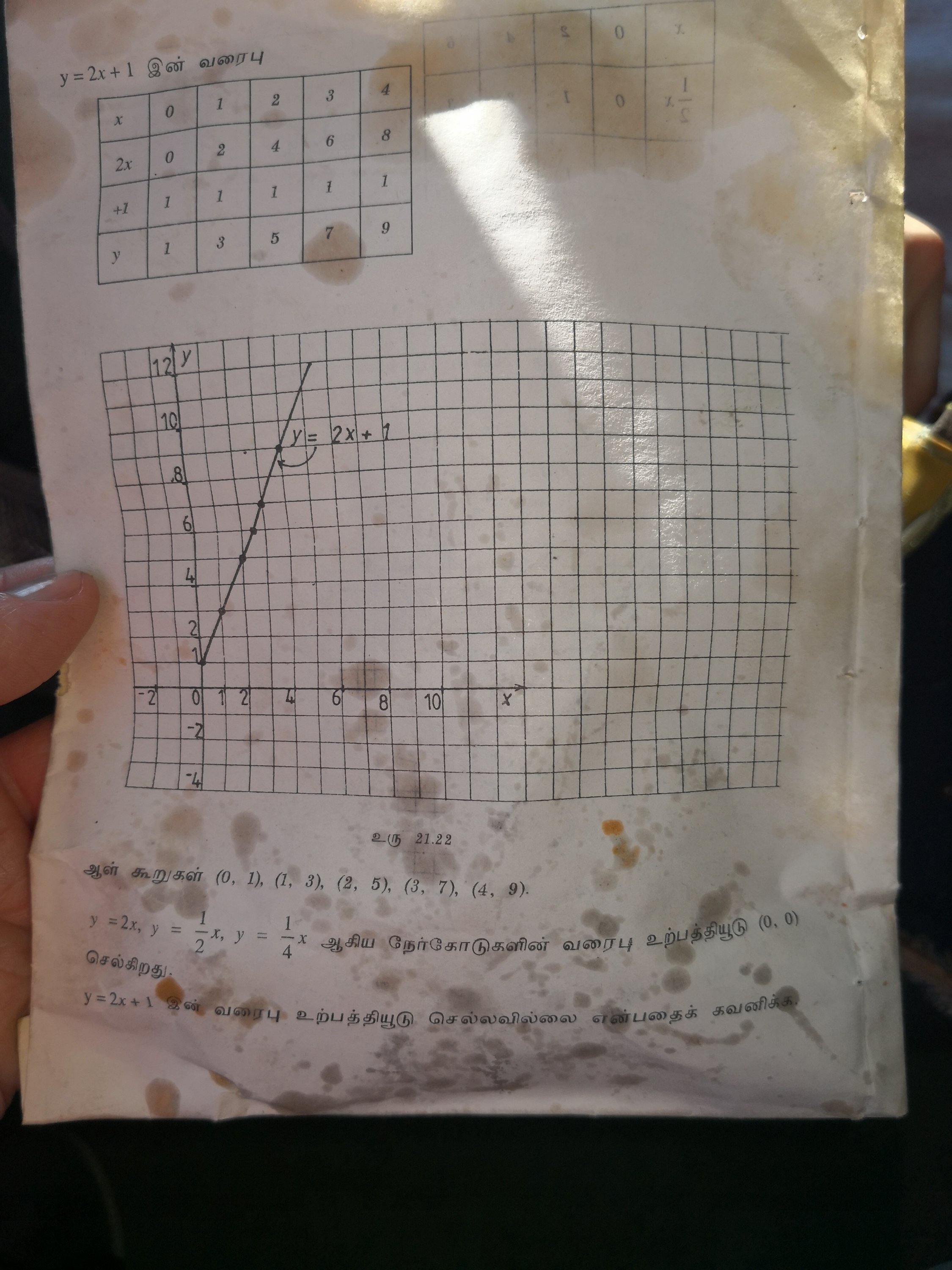 We got picked up by a tuk-tuk which took us across the rather sprawling town to our guesthouse and went for a wander around some local backstreets, I always find it interesting to see how the locals live.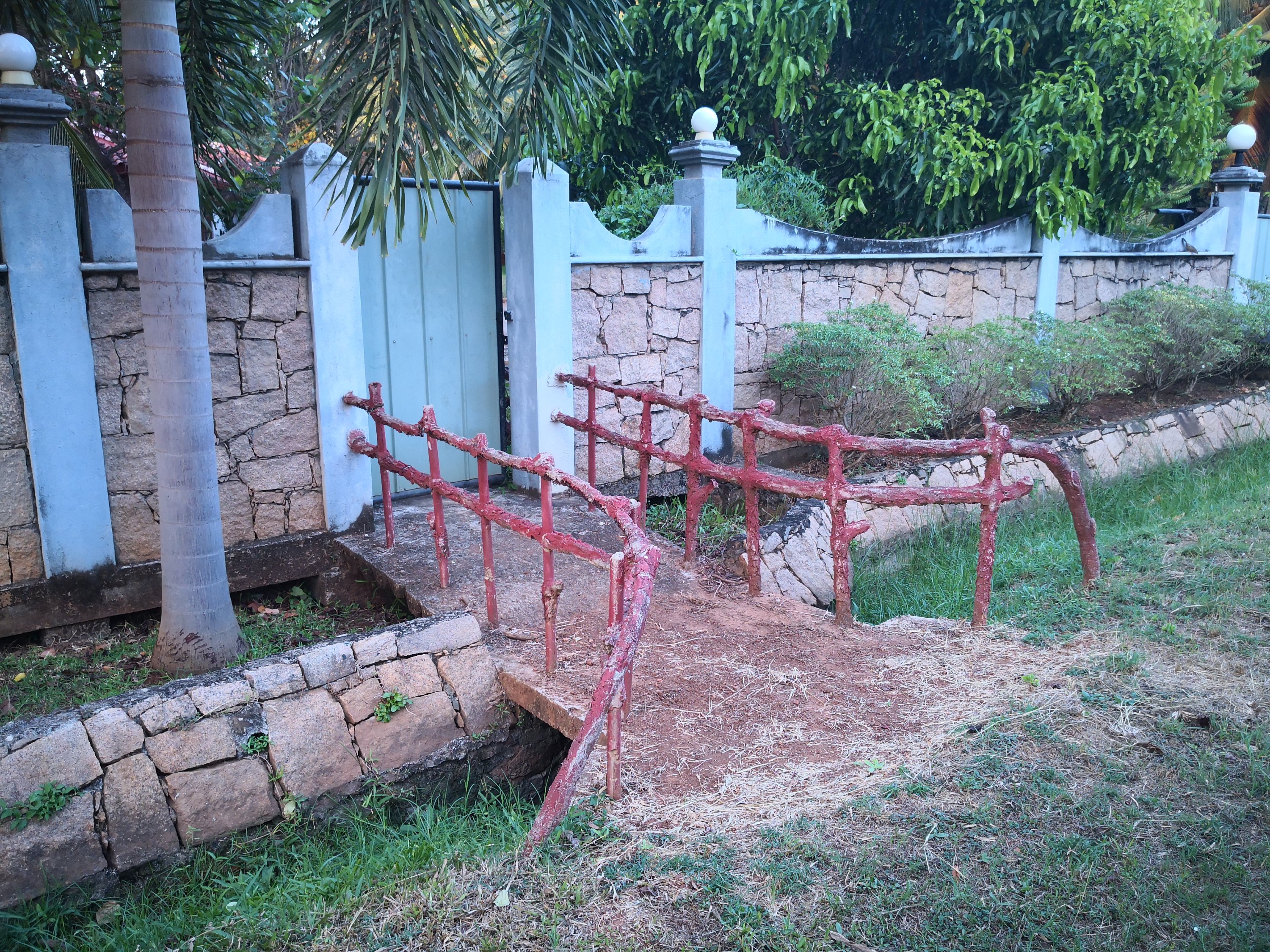 You could play a game of "Spot the Guy" in this local lake. I can find three of them. They seem to be harvesting something.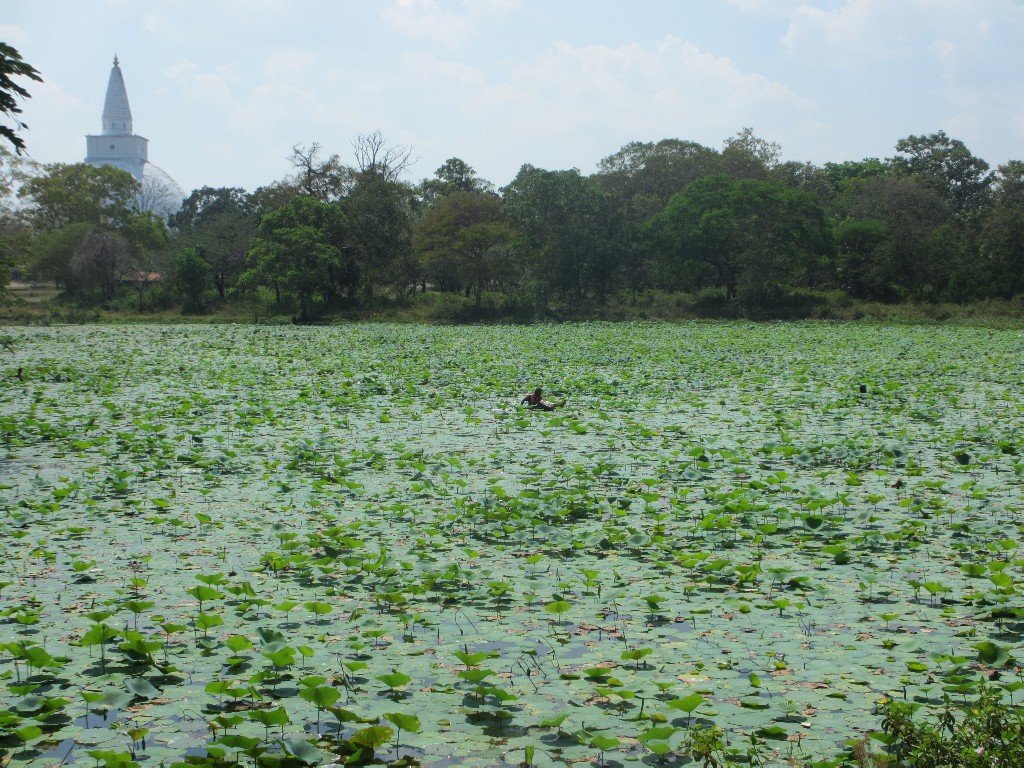 Next day saw us on a couple of deathtrap push bikes and heading around the ruins of the area, dating back to the 4th century BC. It was a hot sunny day, maybe 35C or so.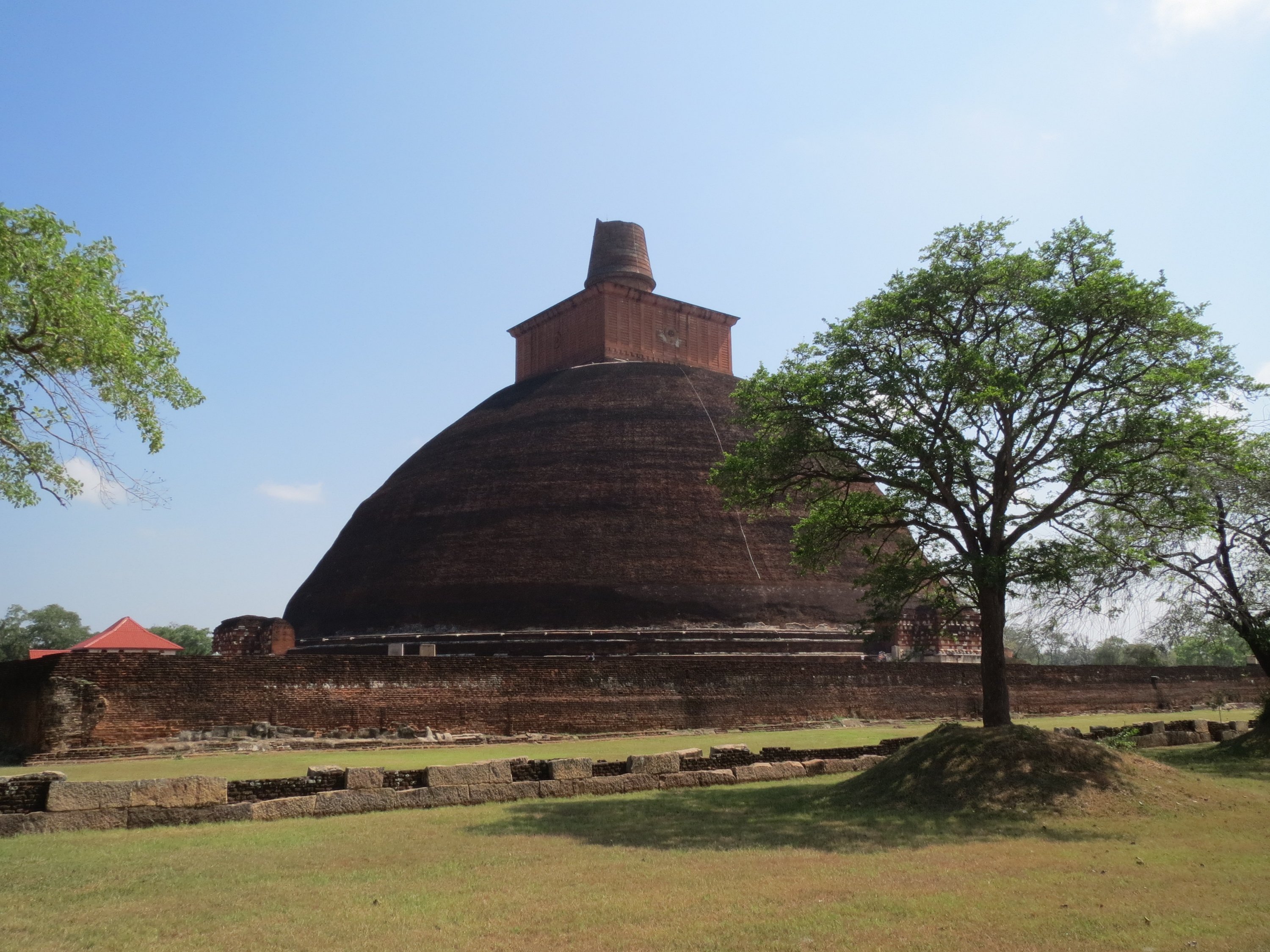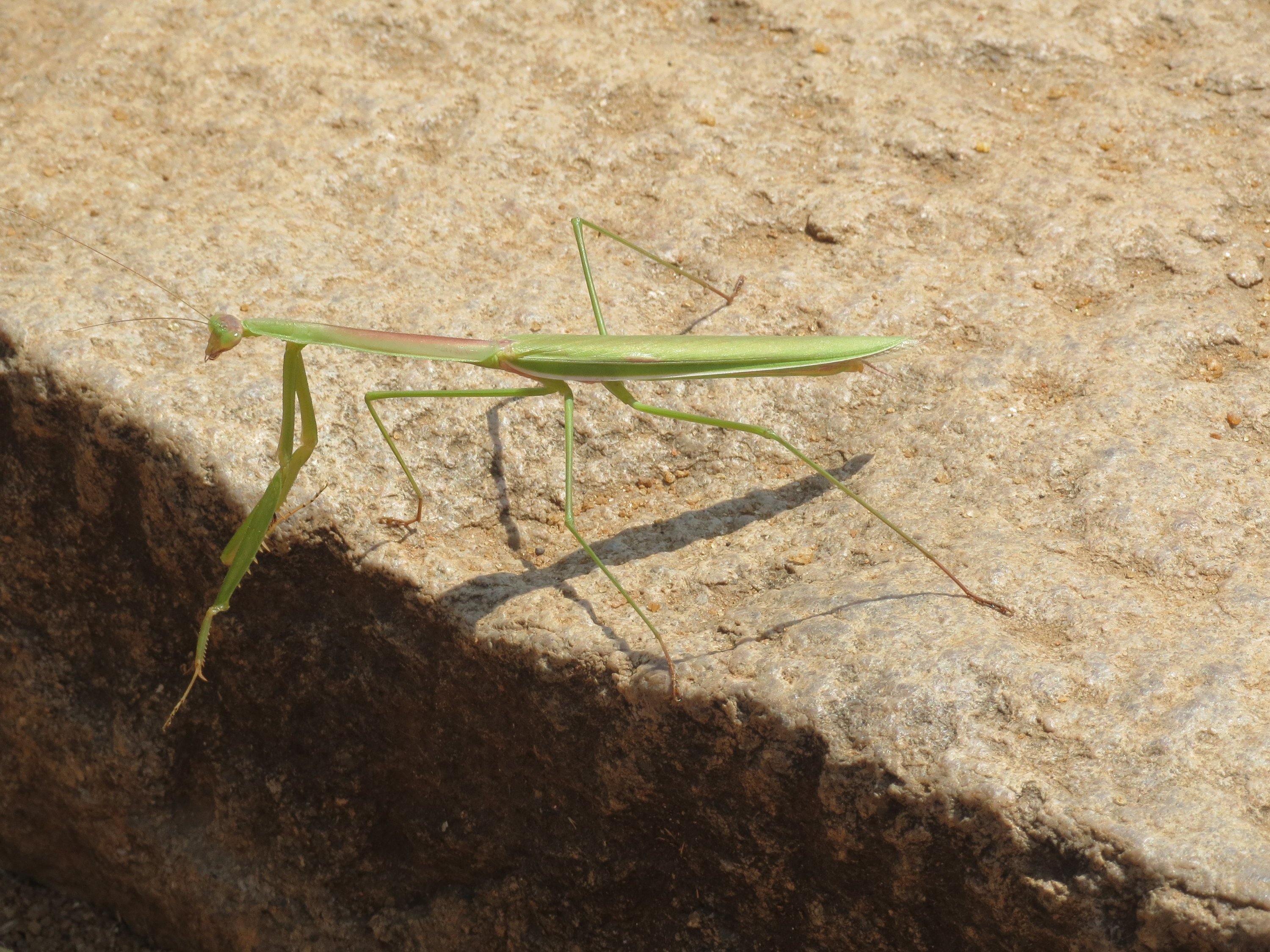 At one point, when as usual I was quite far ahead of Lisa, a policeman beckons me from behind. I go back to find another policeman blowing in Lisa's eye to try and remove an insect. Imagine that happening back at home!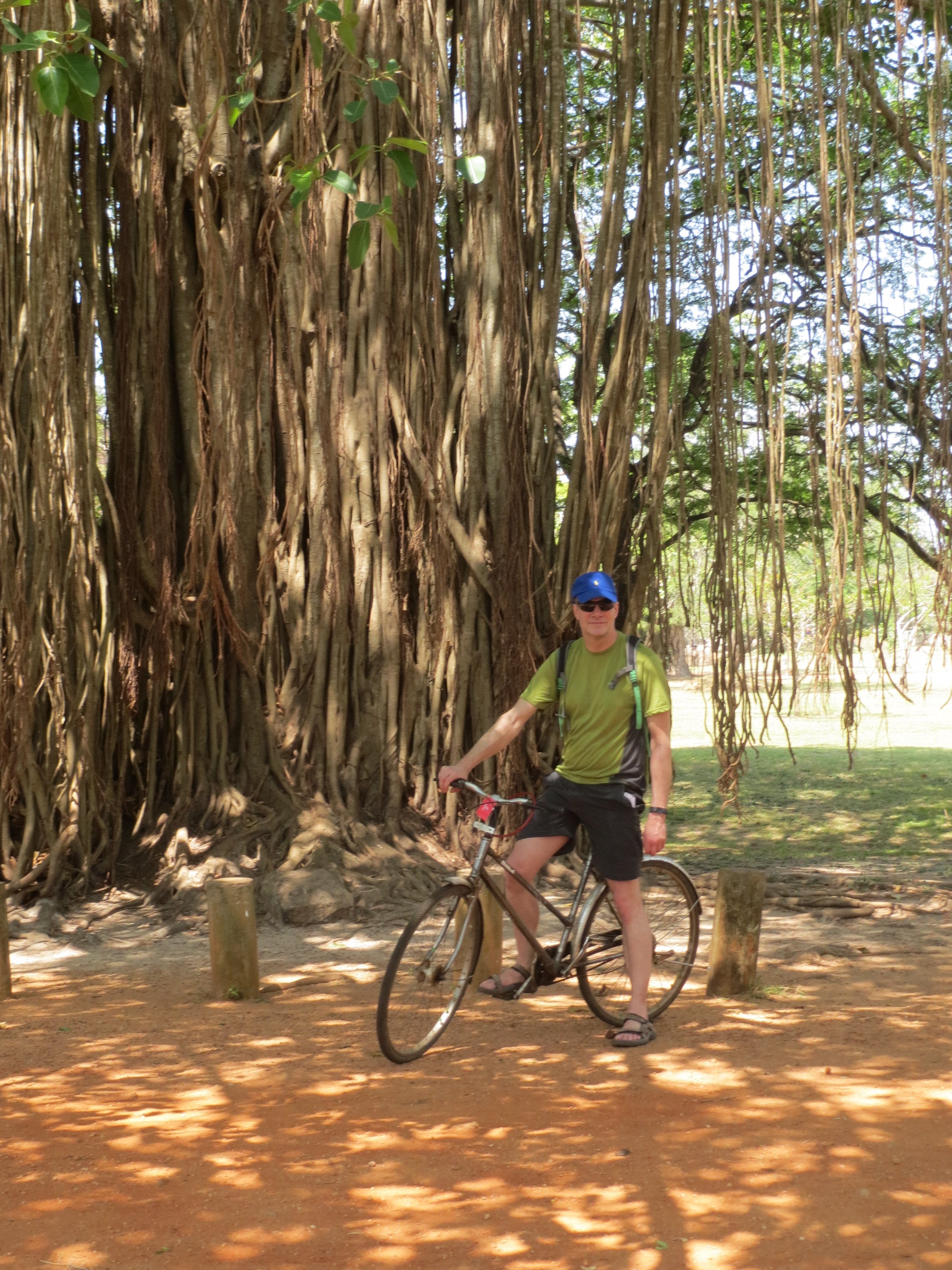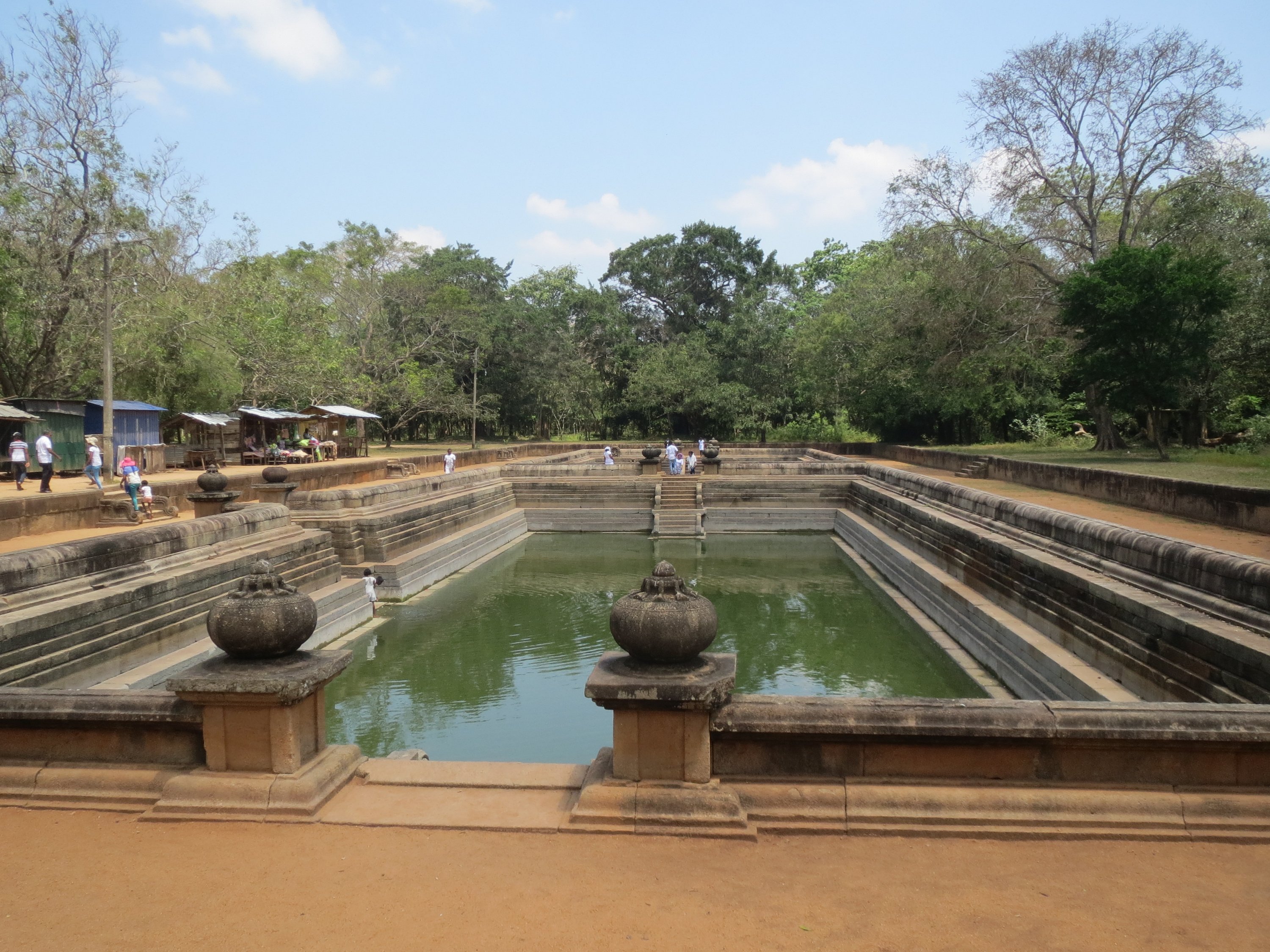 A moonstone, originally for cleaning one's feet, with the five circles representing the journey to obtain Nirvana. Nowadays you can just get it from Spotify.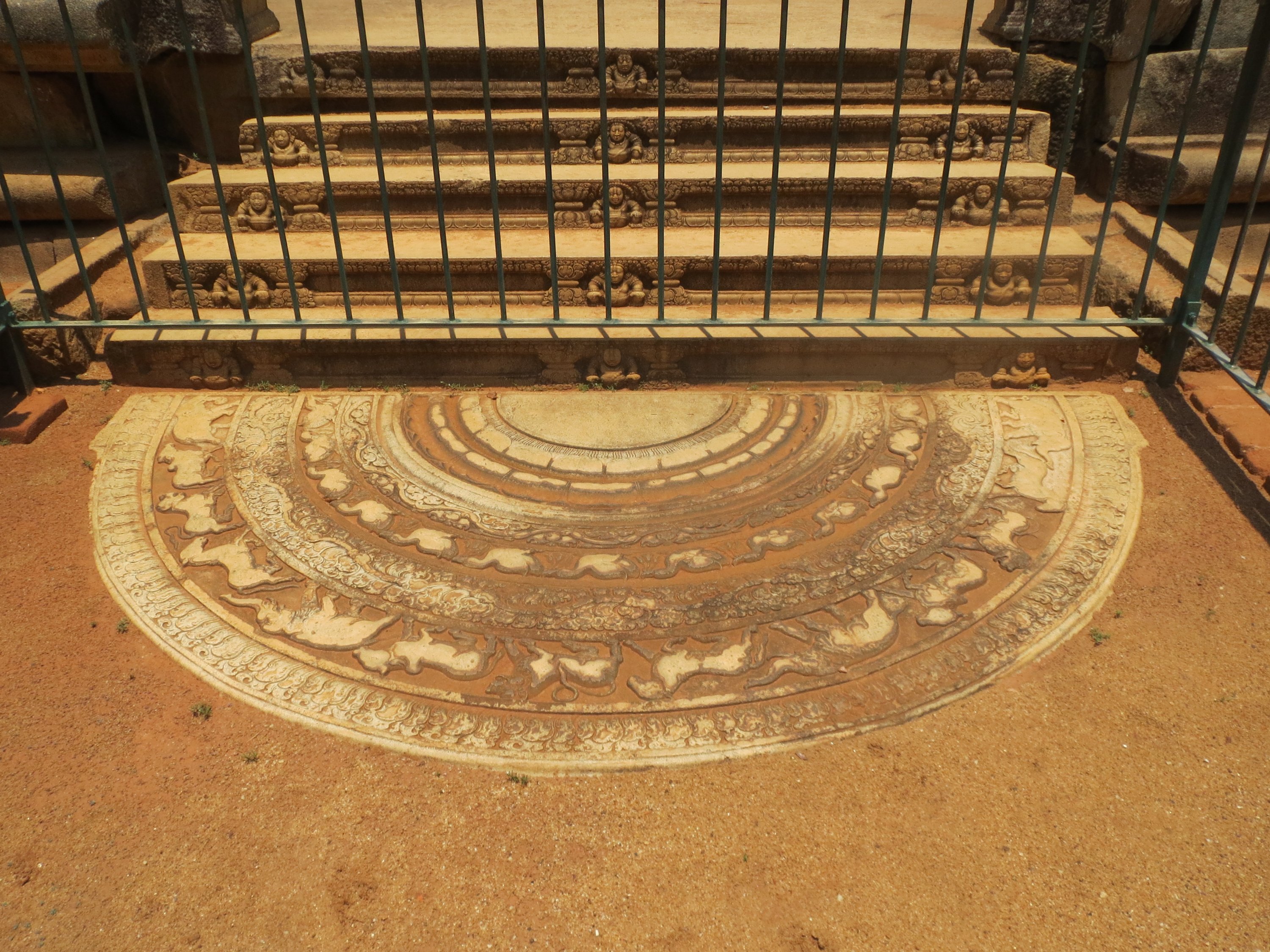 Fresh roti being prepared for our lunch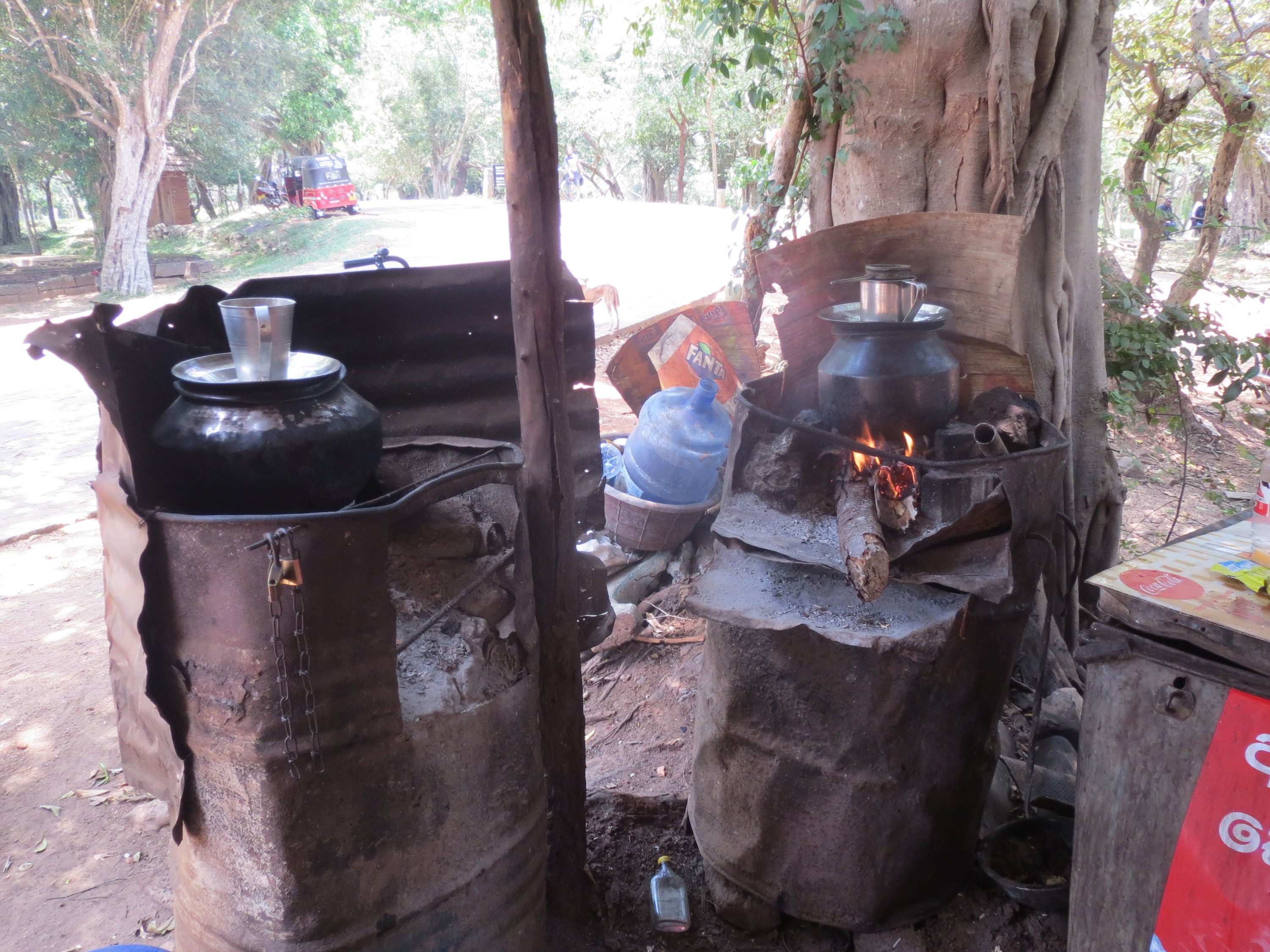 Lots of elephants surrounding a temple.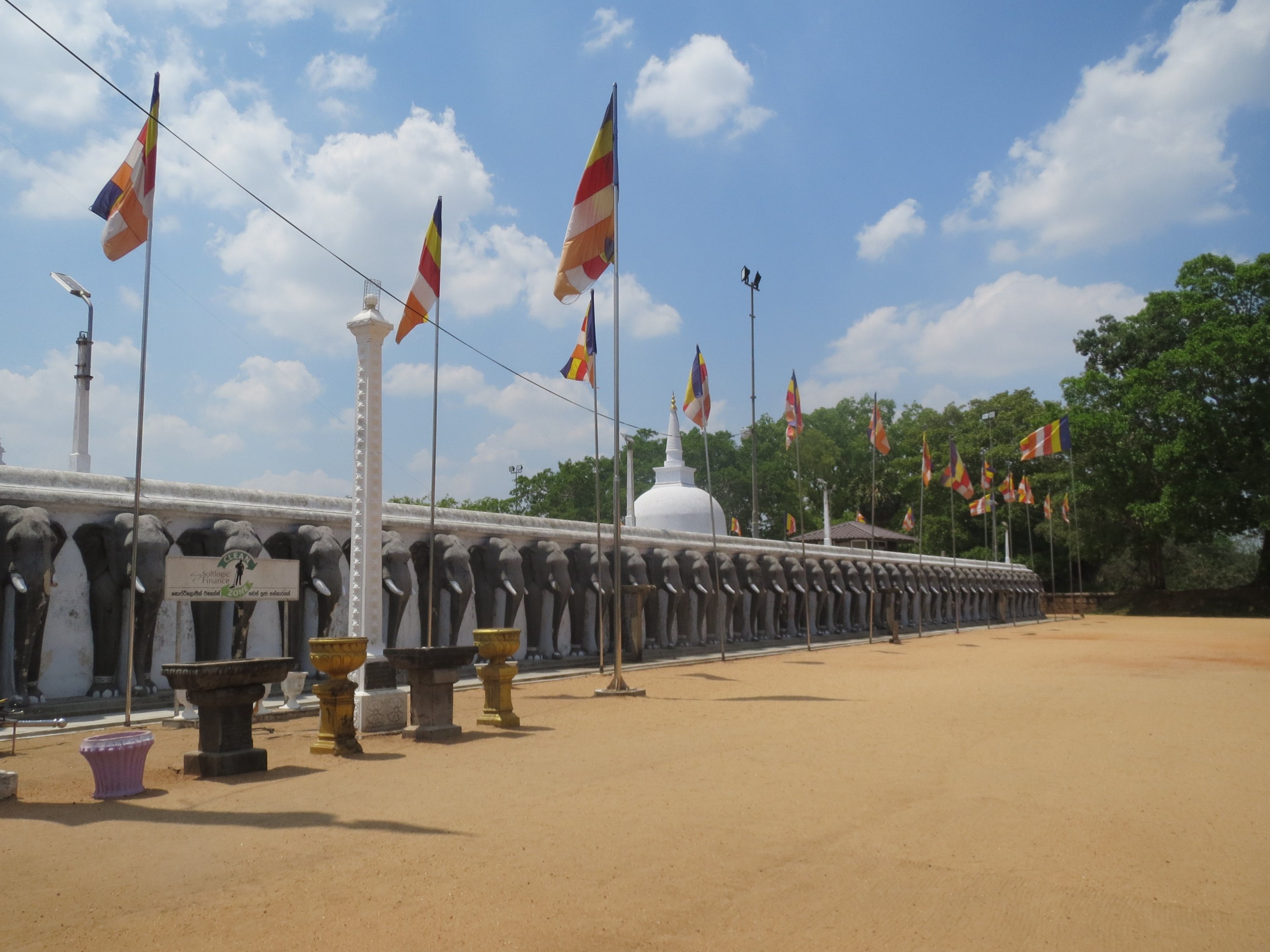 Later in the day we allowed our guesthouse to talk us into a short 3-wheeler trip to the nearby village of Mihintale, which we'd not originally planned on doing but we were really glad we did. It's another ancient temple complex built on a big hill, with various dagobas and Buddhas on it, with a holy rock to scramble up at the summit.
This is the day before "poya", or full moon, which you can see here above the holy rock. It's always a holiday here and festivities abound for it.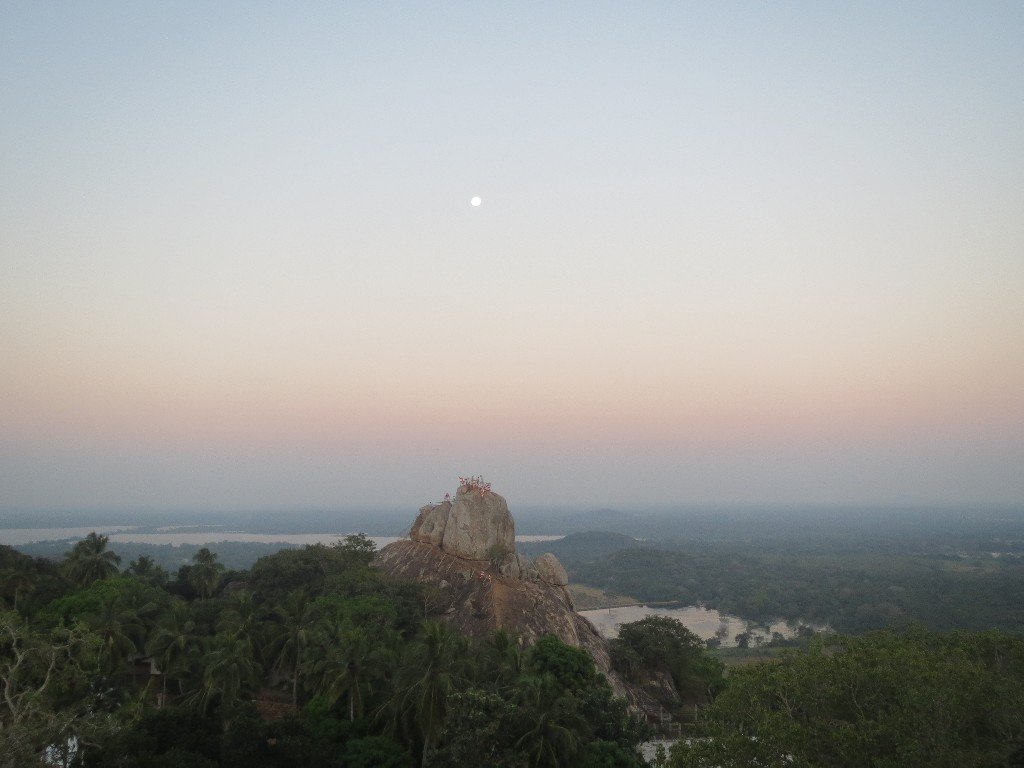 He's not exactly been brushed with the best of paint brushes, has this guy. He also ripped a packet of biscuits right out of the hands of the girl sitting next to me, shortly after this was taken.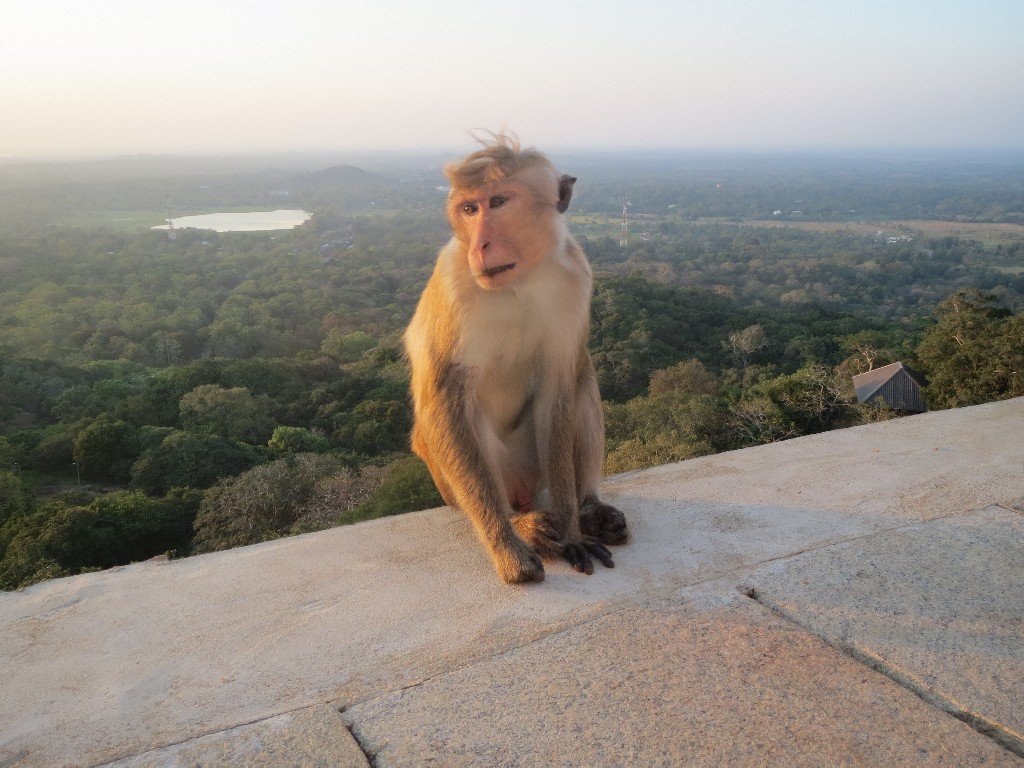 Climbing the rock. It's quite a scramble in parts. Really rough steep surfaces with a shaky handrail for protection.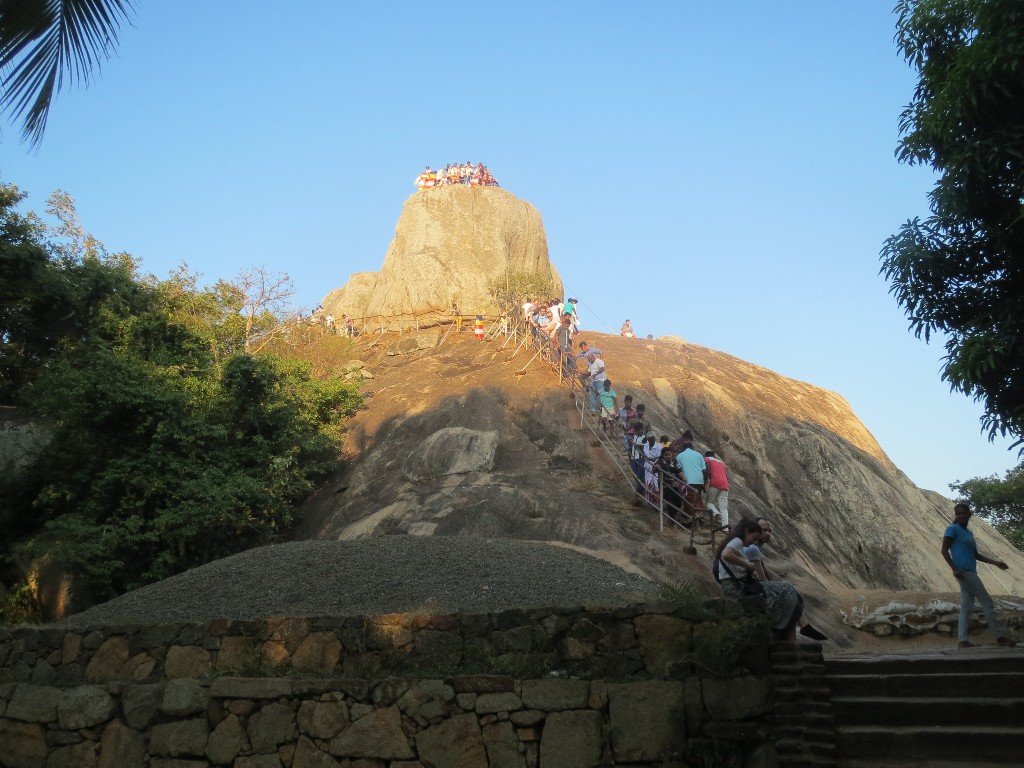 View of some of the rest of the complex from the rock.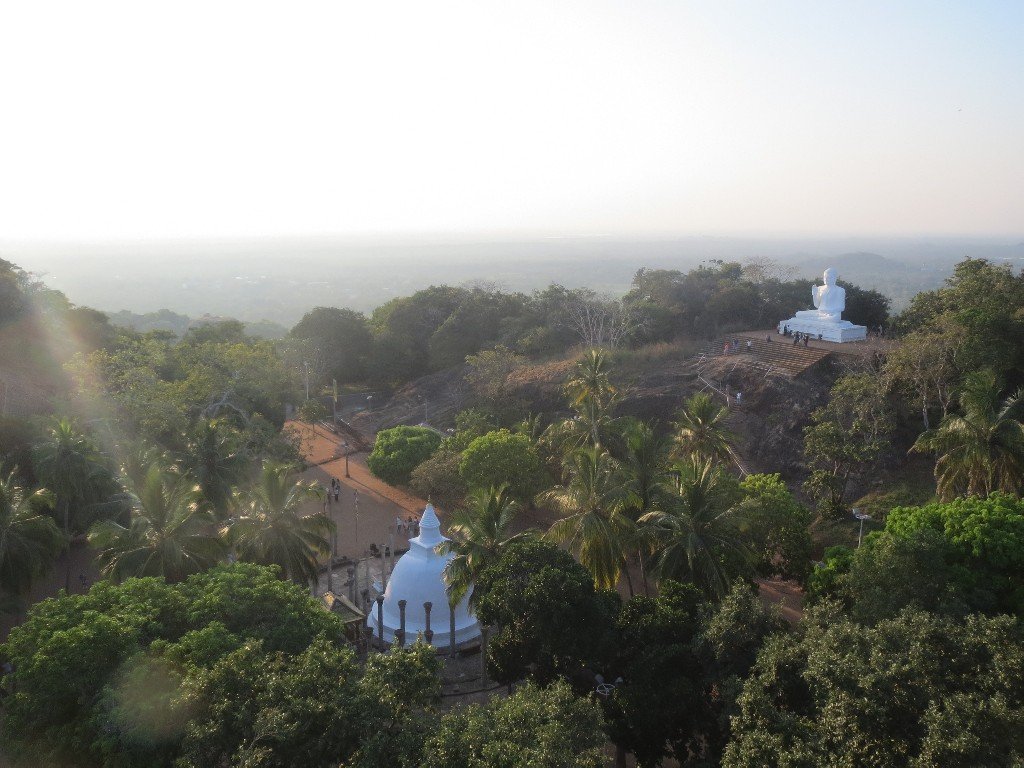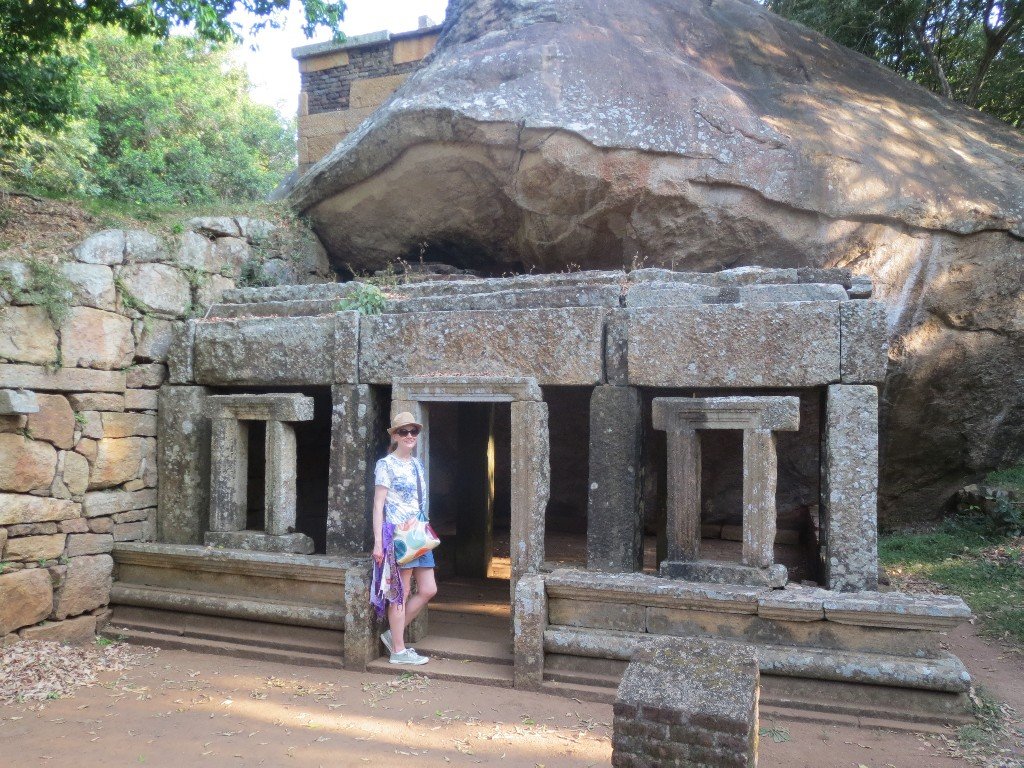 One of many holy trees that apparently become rammed with people bringing offerings on poya and other holidays.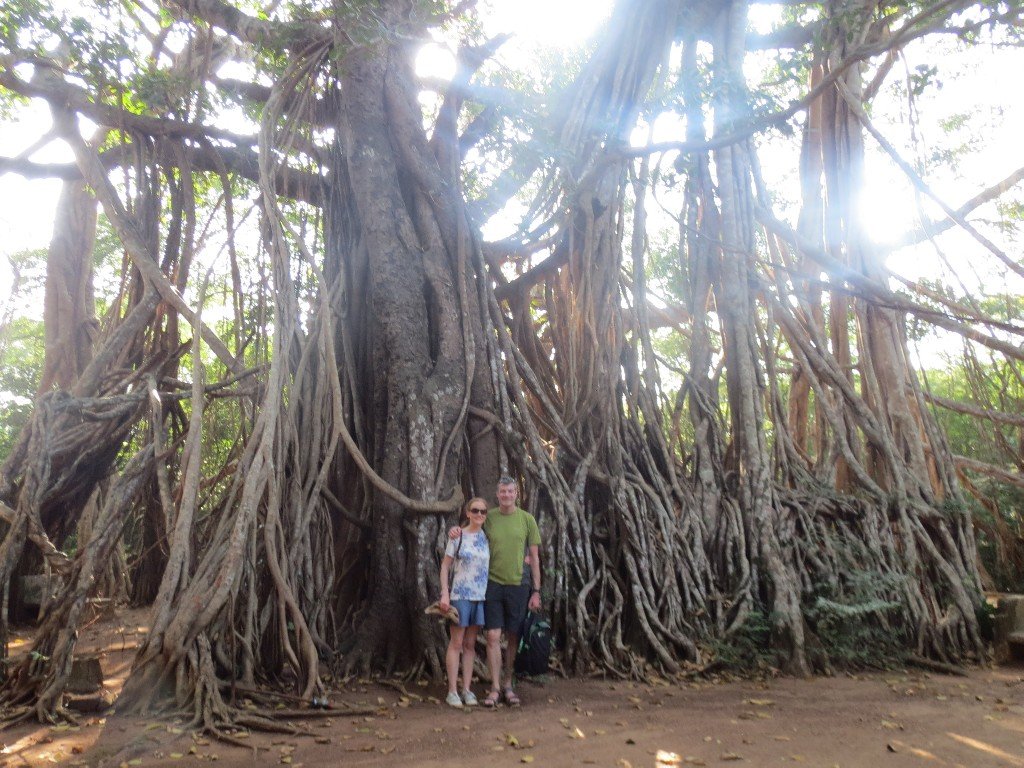 Our wheels to Mihintale.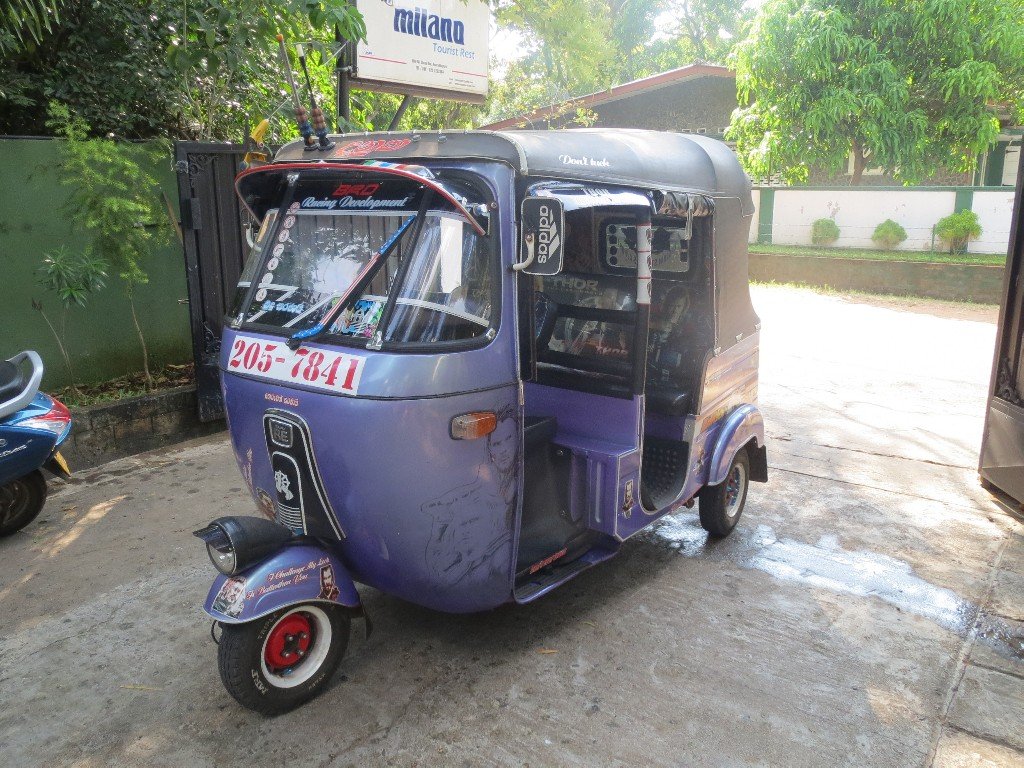 Prettier monkeys.