A pretty easy 3 hour bus journey got us to Polonnaruwa, another ancient city. We decided to pre-book a room here as it was poya day when we arrived. As it turned out, that wasn't an issue at all, it seems as though when it falls midweek, and this was a Wednesday, it's not such a big deal for the locals.
The room was fairly dire as it turned out, despite a rating of 9.6 or something, as was the town itself. The breakfast was good though. On the seat is the "whacking stick" we were provided with in case any monkeys came to share our breakfast. Thankfully, no animals were harmed in the making of this blog. We had bicycles that were even worse than those in Anuradhapura in the background.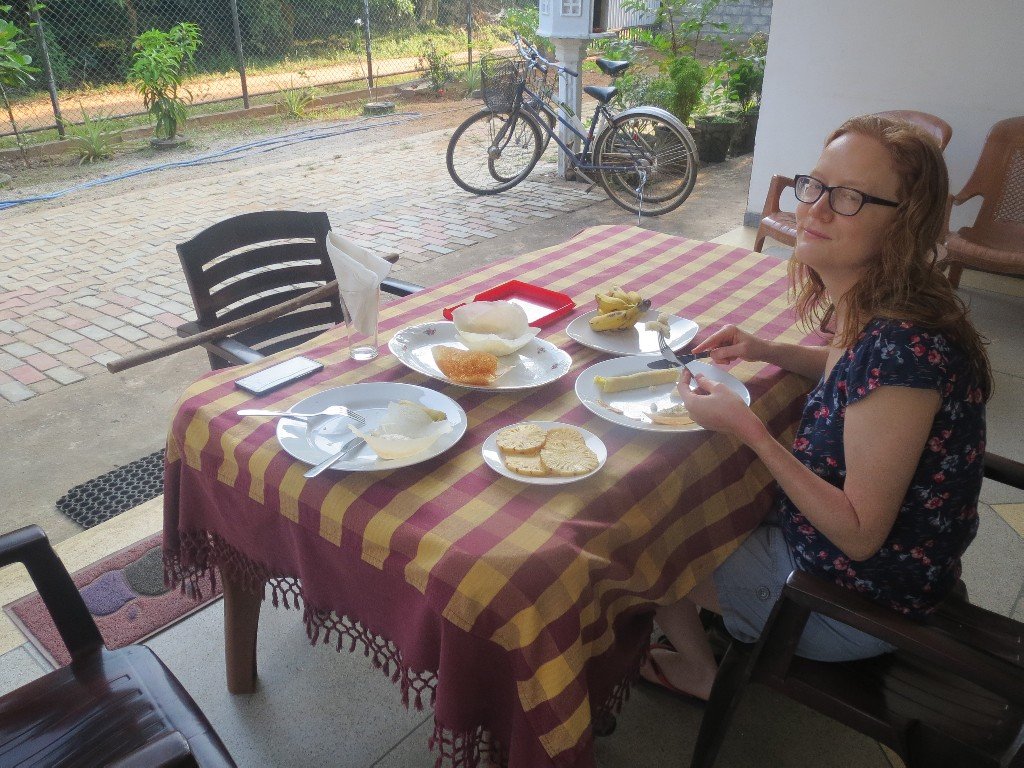 We cycled up to the ruins, making sure not to need to stop on any downhill sections as Lisa had no brakes. The "quadrangle" area.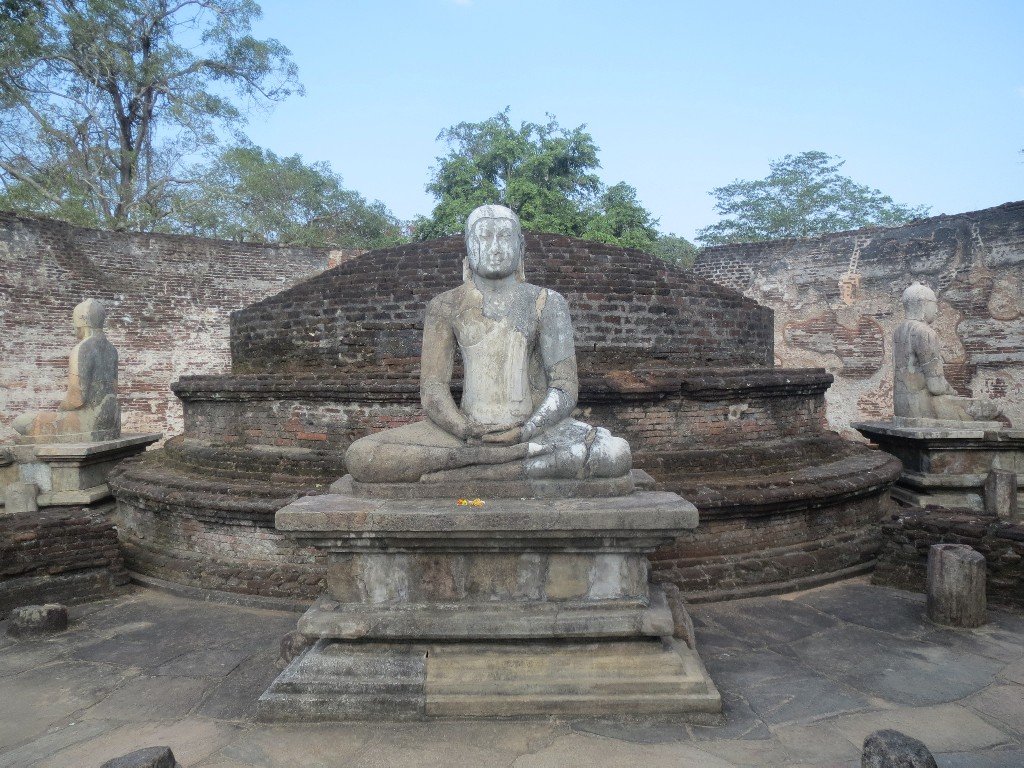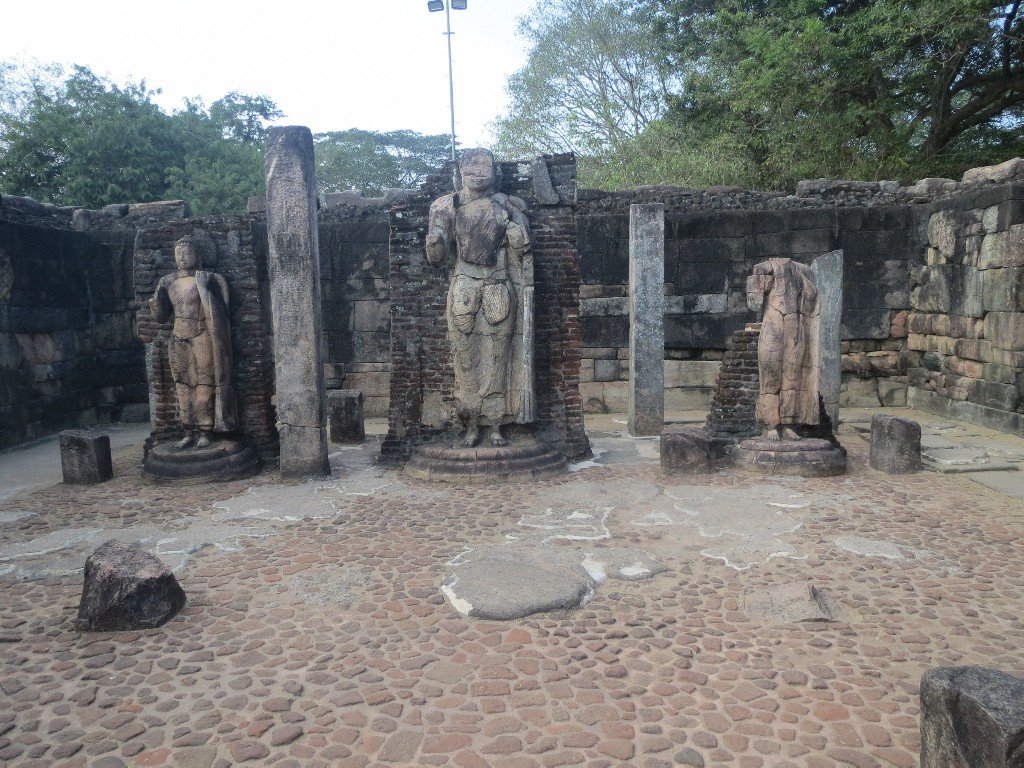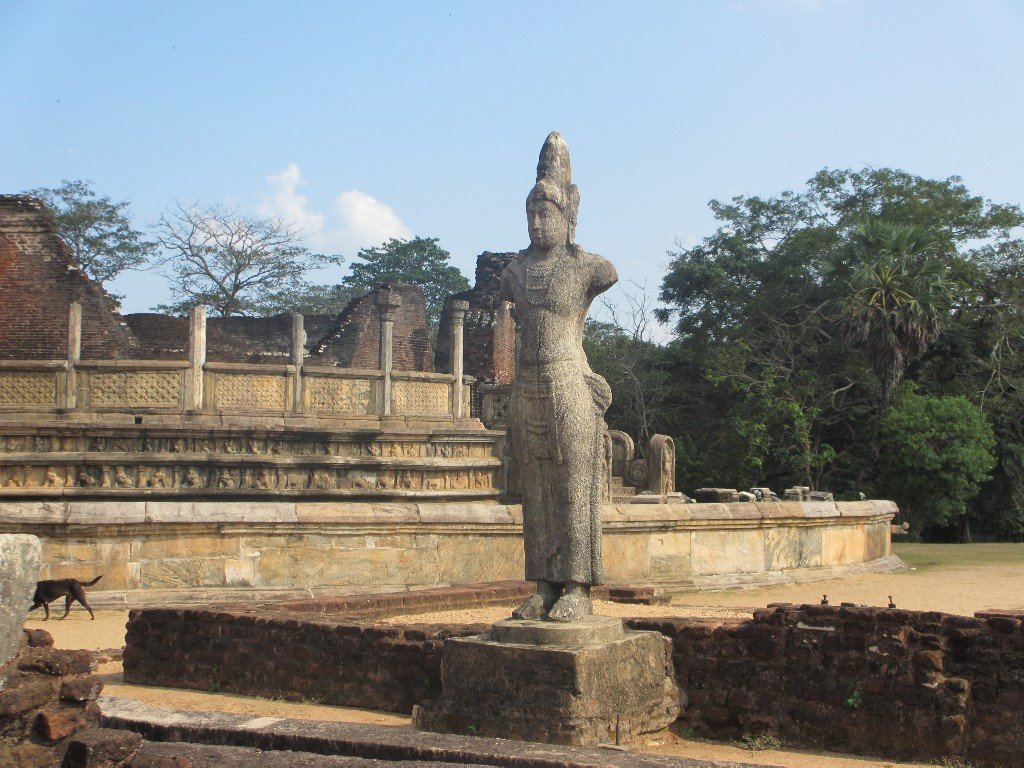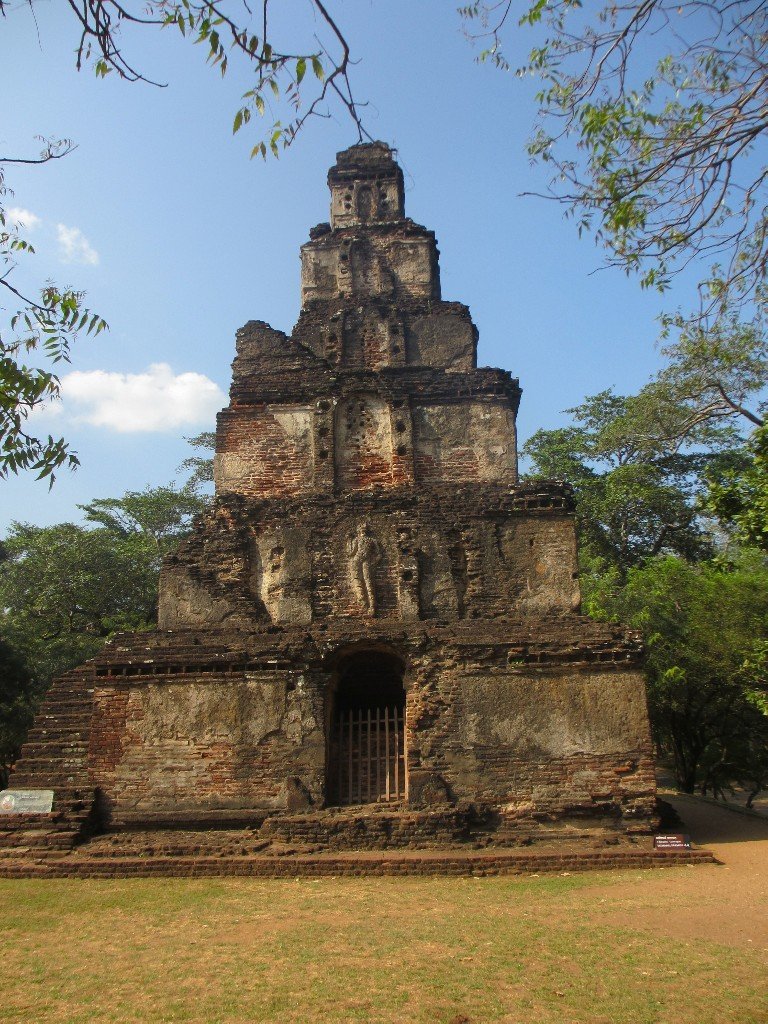 Outside the Gal Vihara, one of many lily ponds we've seen.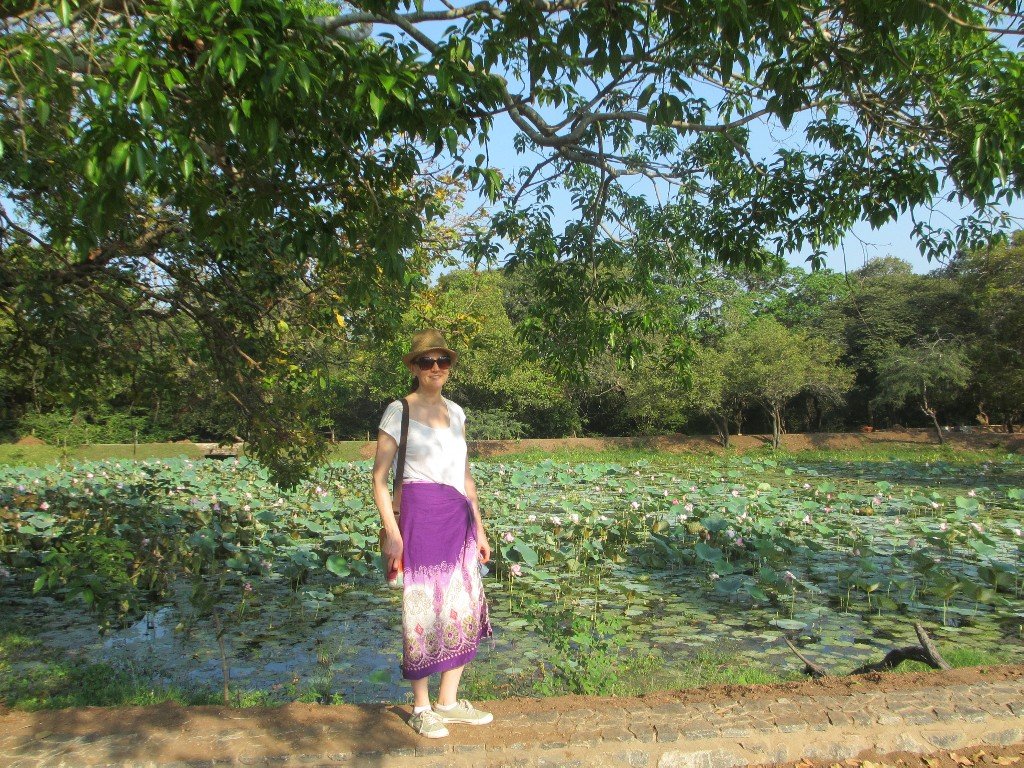 Cows and birds often work in pairs like this. The bird will peck and eat insects out of the animal's hide.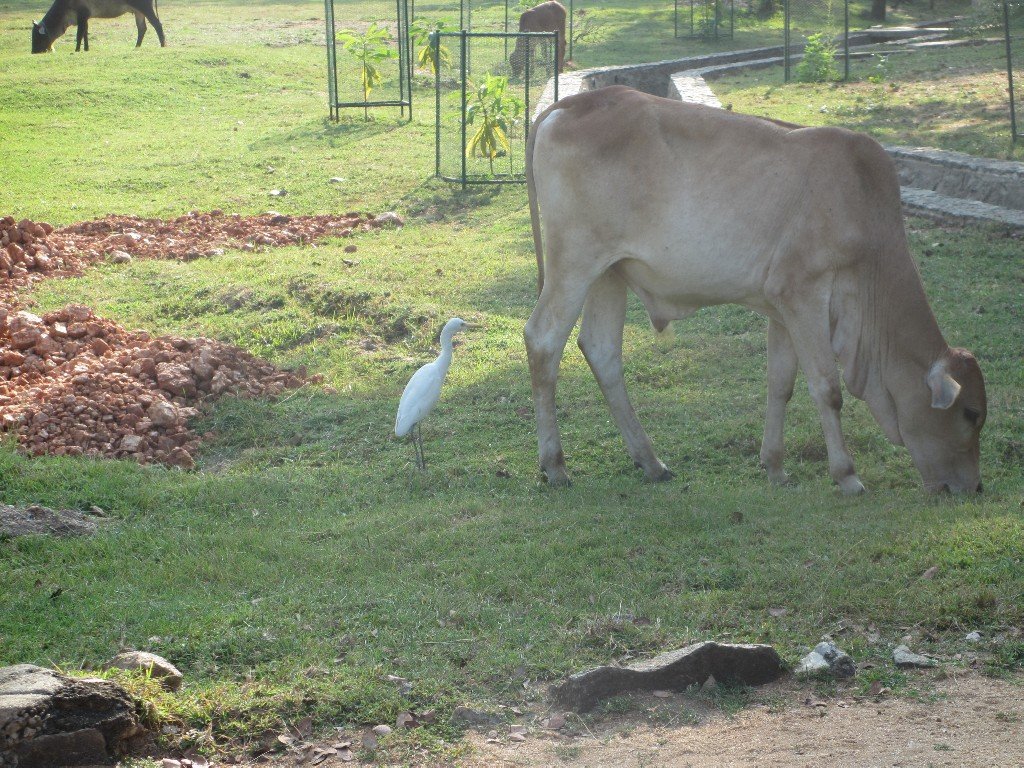 Inside the Gal Vihara. It seems to be unknown why the standing Buddha has its arms in an unusual crossed arms position.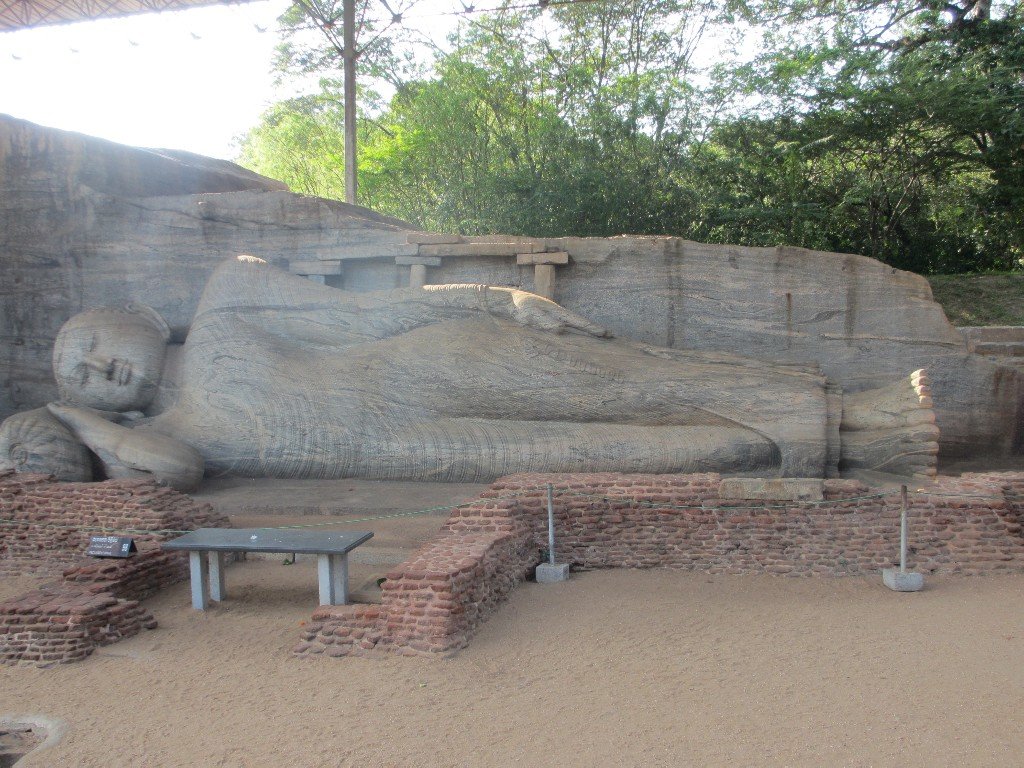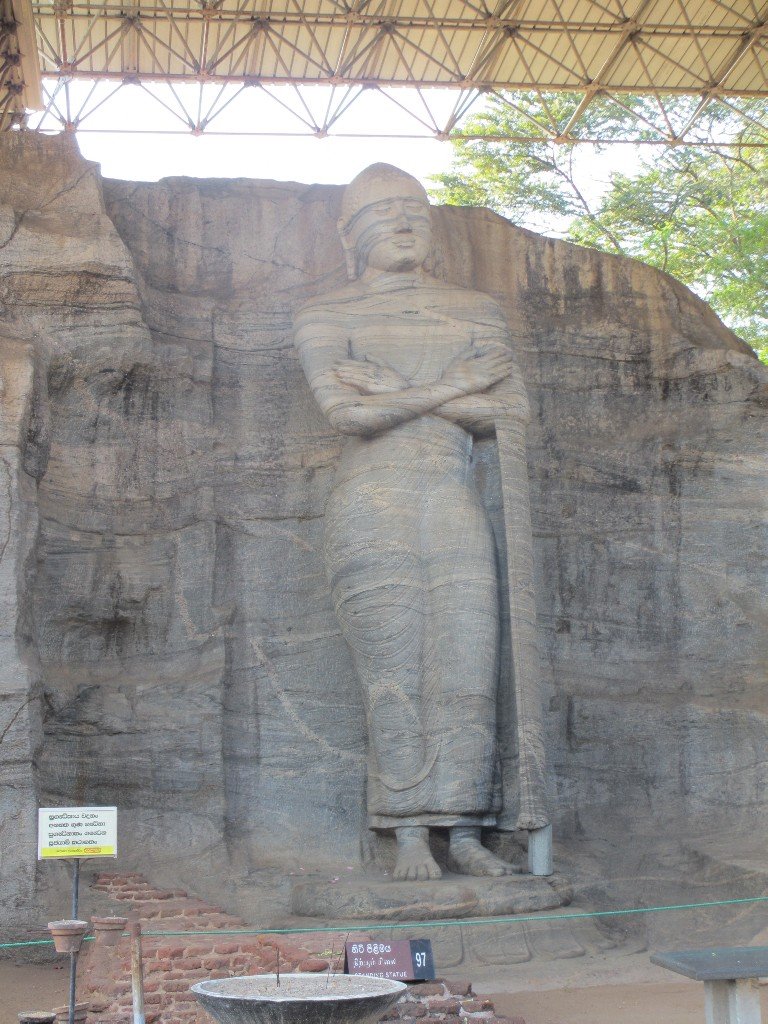 The offerings were placed by a load of school children and are meant for Buddha. This sacrilegious monkey couldn't care less as he stuffs his face on them though.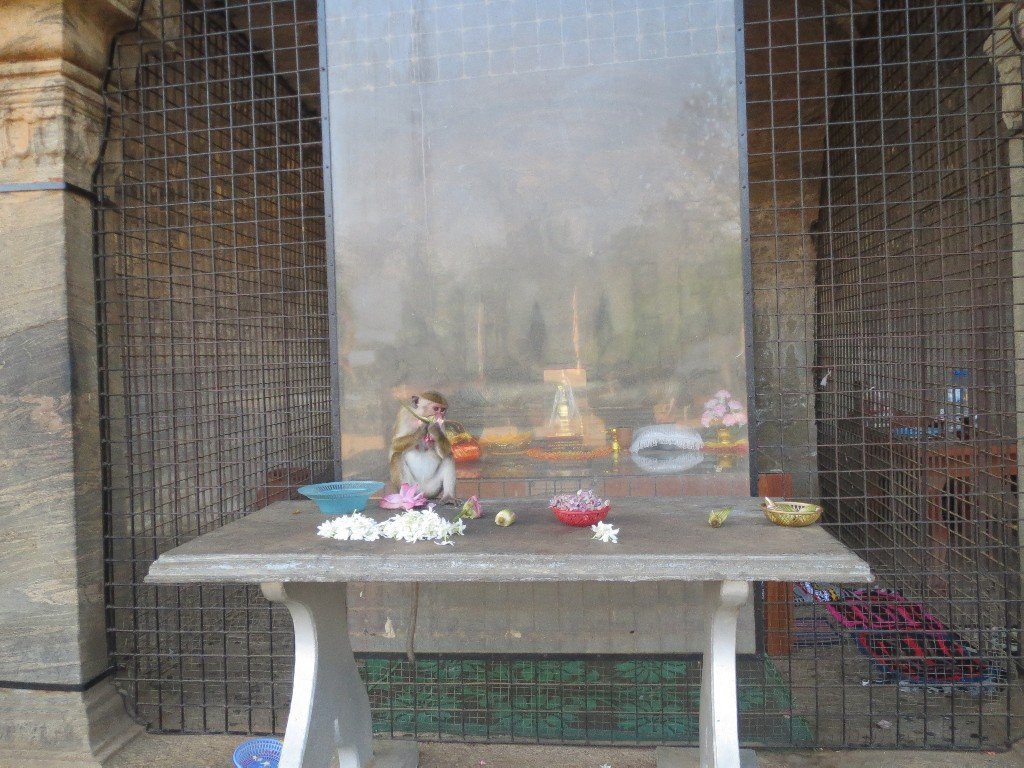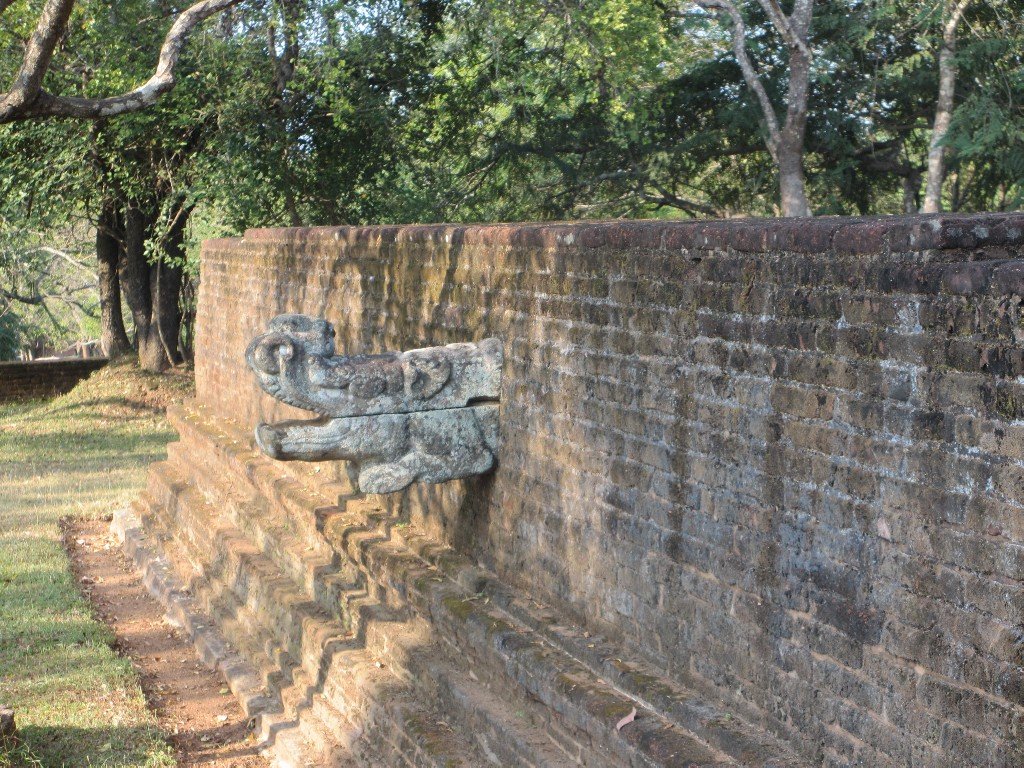 What's in here? You must remove your headgear and shoes in these temples, but it's OK to wear socks, which you really have to as the ground is burning hot. Unfortunately it makes you look like a dork.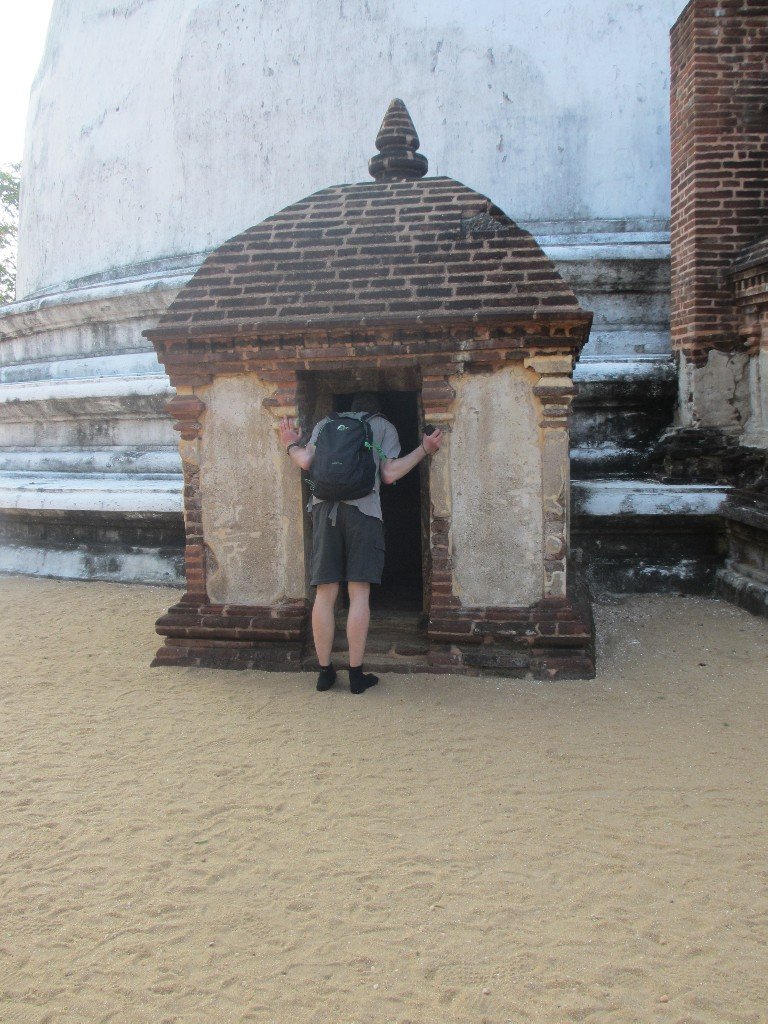 Hard to get a good picture with the backlight but this is the 17 metre tall headless Buddha in the Lankatilaka. The righthand wall of the temple is leaning in at an alarming angle.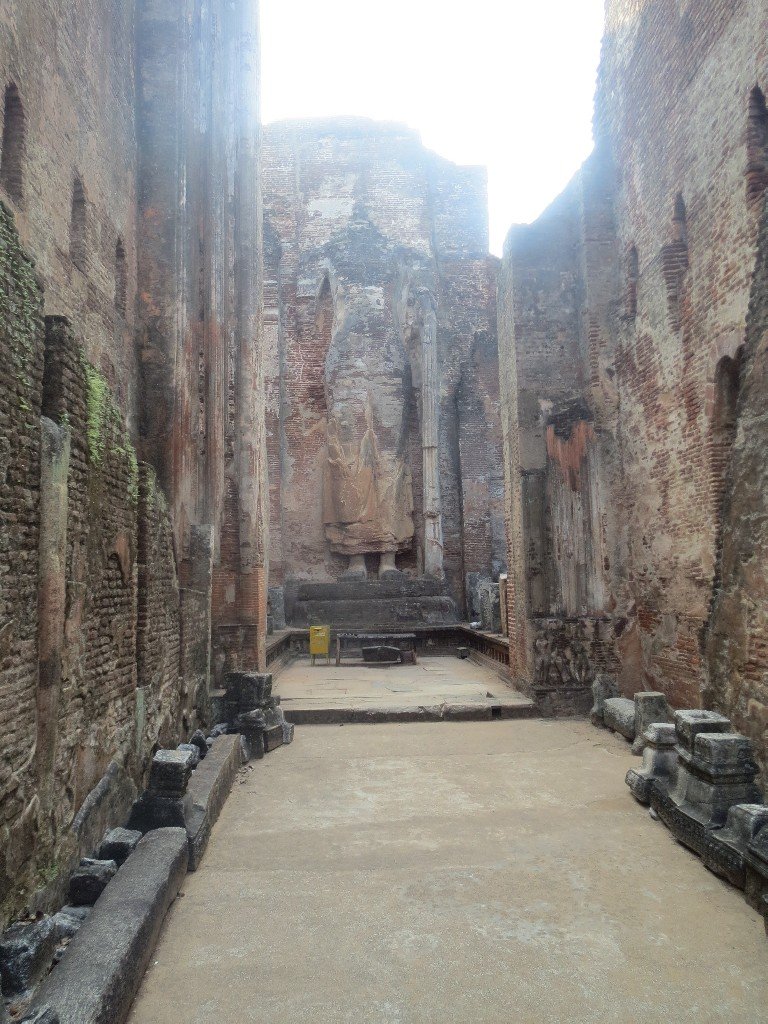 The Royal Palace at sunset.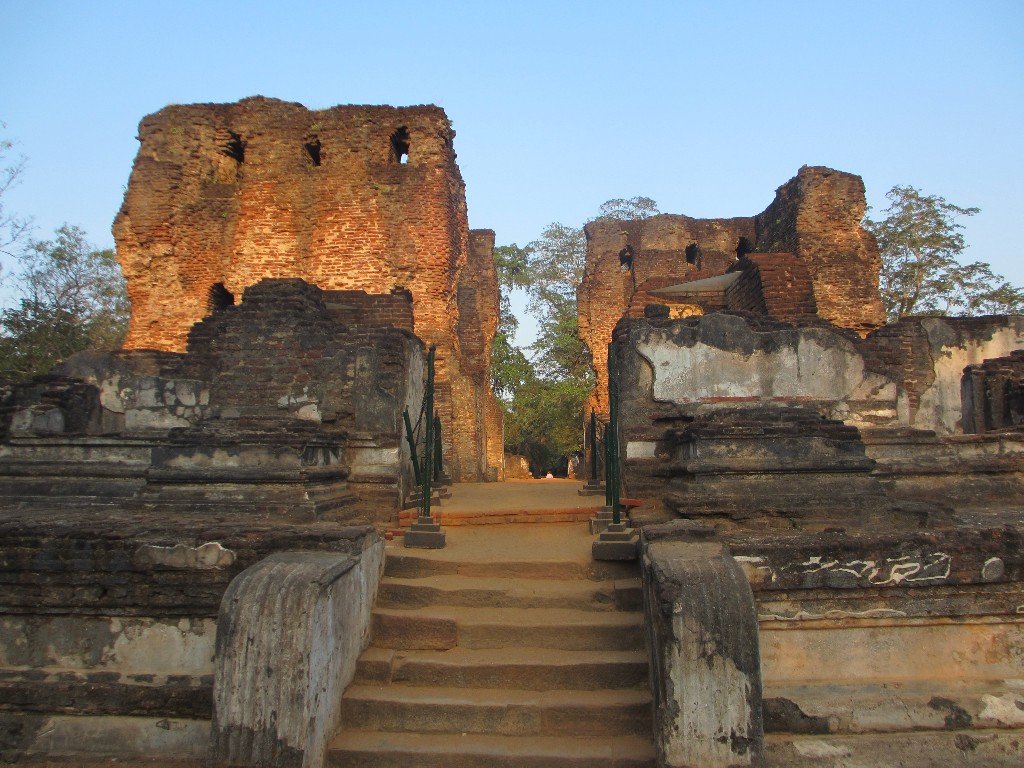 Sunset continues down at a secluded palace down at the lake.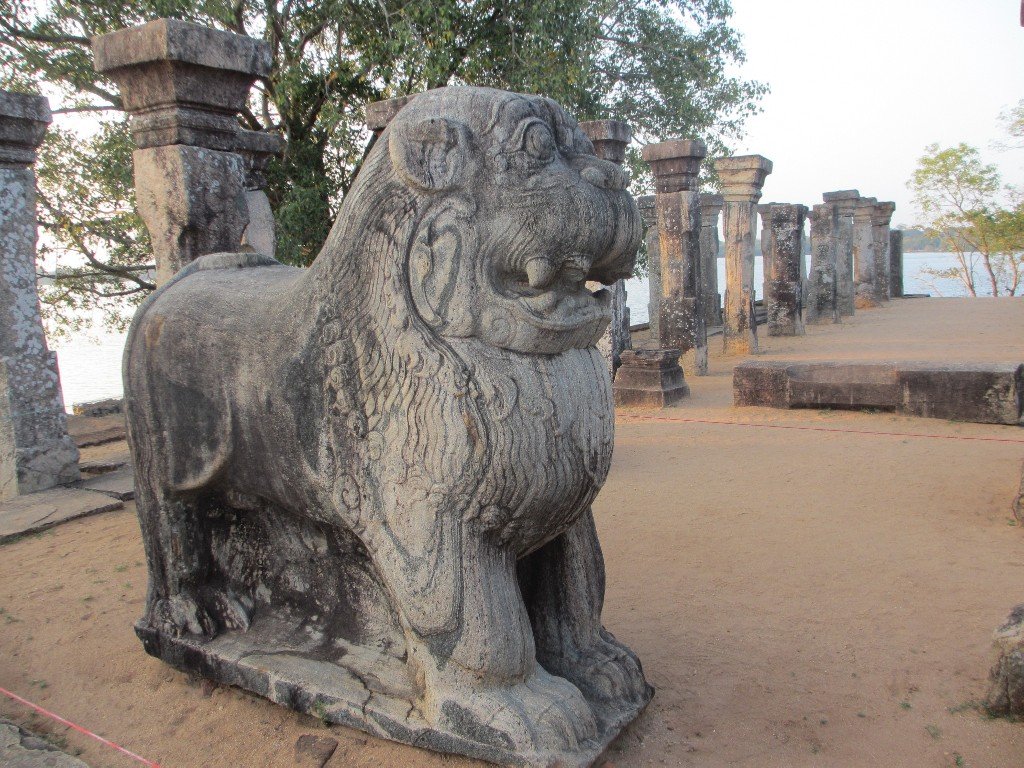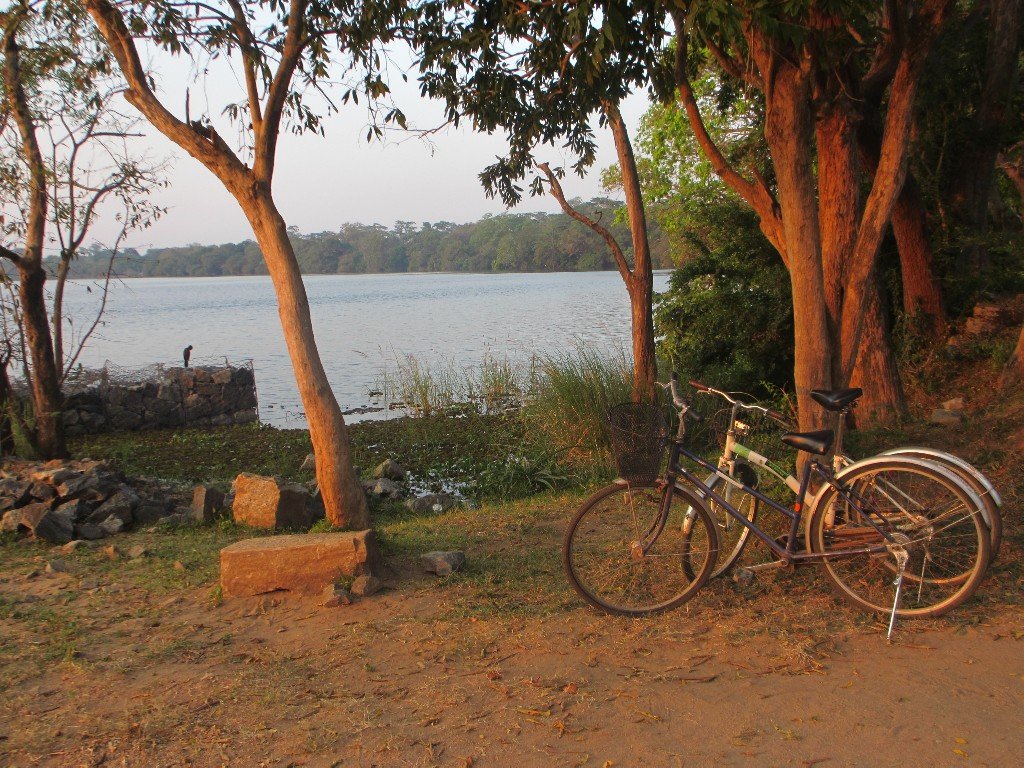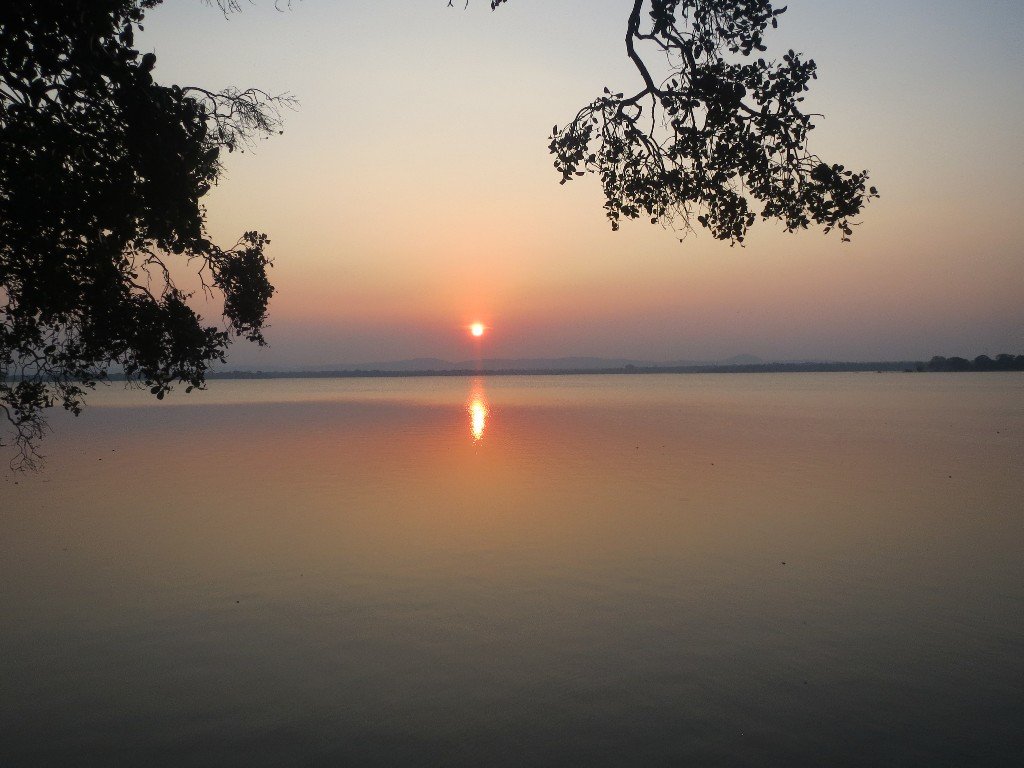 We had intended to spend a second night in the town, but as we weren't happy with the place we jumped in a 3-wheeler and headed to Sigiriya a night early.