Just a brief one to wrap up as we had no option but to stay our last night in Cairo again to be able to make our flight the next day. We took a day train from Luxor back up here, a 10 hour journey which costs a pittance compared to the rather expensive night train we took down to Aswan before. This time it was daylight of course, so you could get a look at life along the railway.
Our first class car: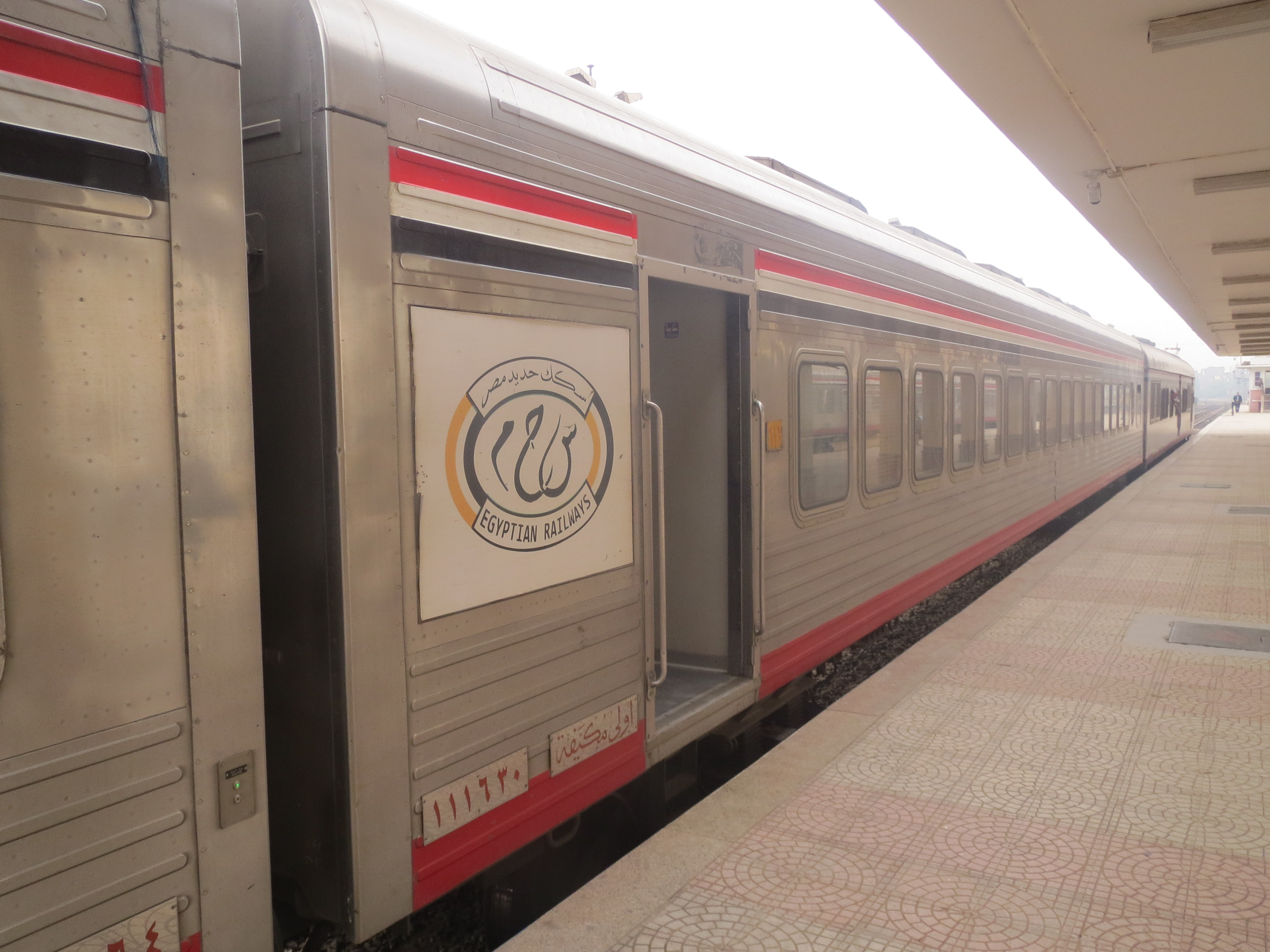 A passing train shows how they travel in 3rd class (yes, this train is moving!)
They still have the old signal boxes in use, a bit like Cornwall in fact! Bizarrely there's nobody in this shot, but normally there's all sorts of people walking along the tracks who think nothing of stepping on the signal rods and cables as they go. You'd think that might cause a signal to raise!
We had the morning to kill in Cairo, and we'd deliberately left the Egyptian Museum until this day so that we had something to do to kill the time. We don't have any shots of the inside as we didn't bother about getting a camera permit, but the place is piled high with hundreds of sarcophagi and statues and God knows what else, mostly not labelled so you had no idea what you were looking at. One of the more interesting rooms was that of mummified animals, there was all sorts in there – baboons, crocodiles, dogs etc. Then there was the rooms of human mummies which you have to pay a little extra see but that was definitely worth it, you can get very close to them in their glass cases and see all the detail. Mostly they're Pharaohs that have been removed from their tombs.
Then there's the Tutankhamen collection, of his sarcophagus and all his treasures that were buried with him in his tomb in the Valley of the Kings. It was remarkable stuff, that's for sure.
Here's a token couple of shots outside the museum.
We did a bit of window shopping after that as we went back to the hotel to recover our bags. They have these rather eerie faceless manikins in the shop windows.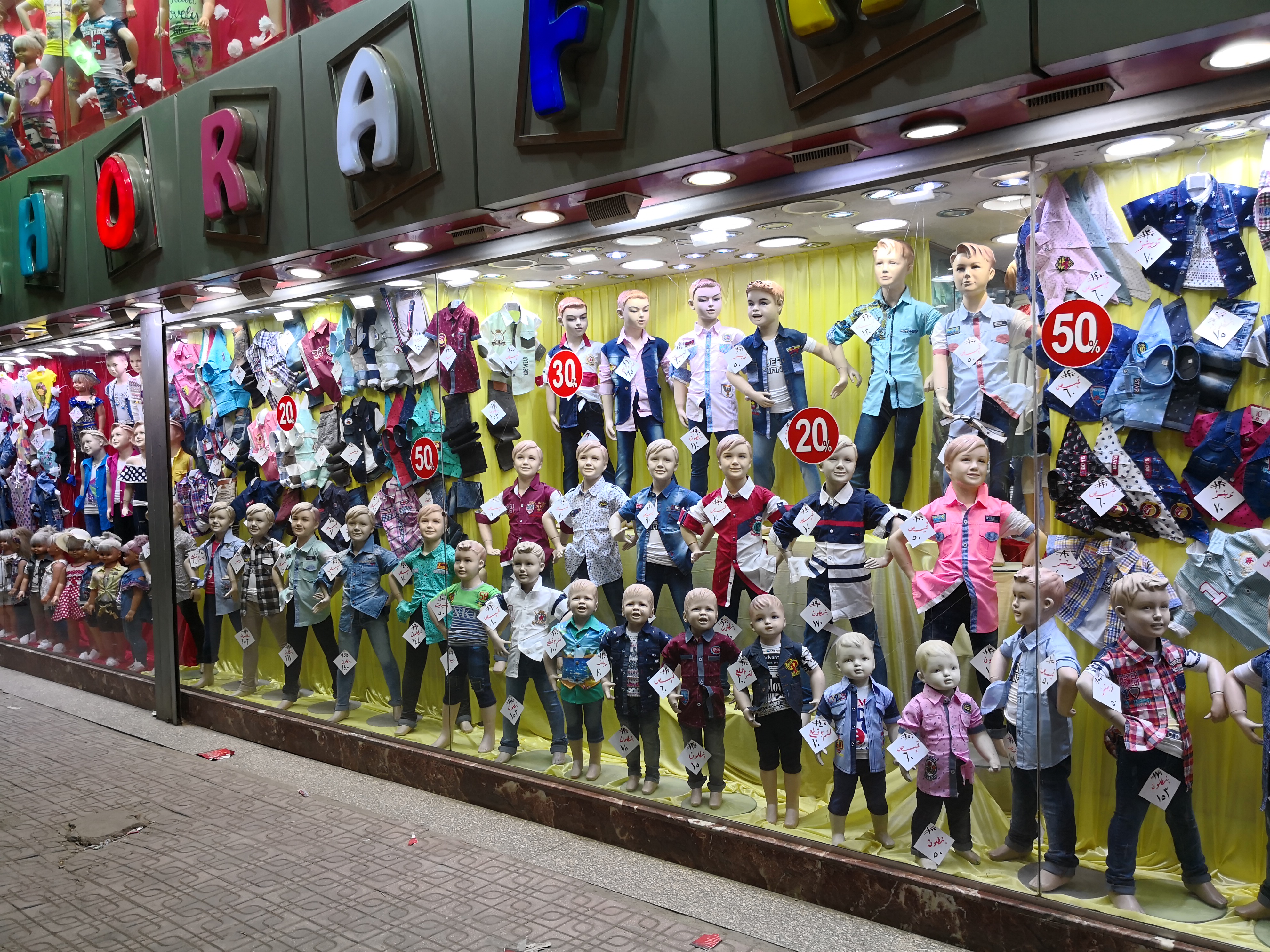 A man runs the gauntlet to sell his bread: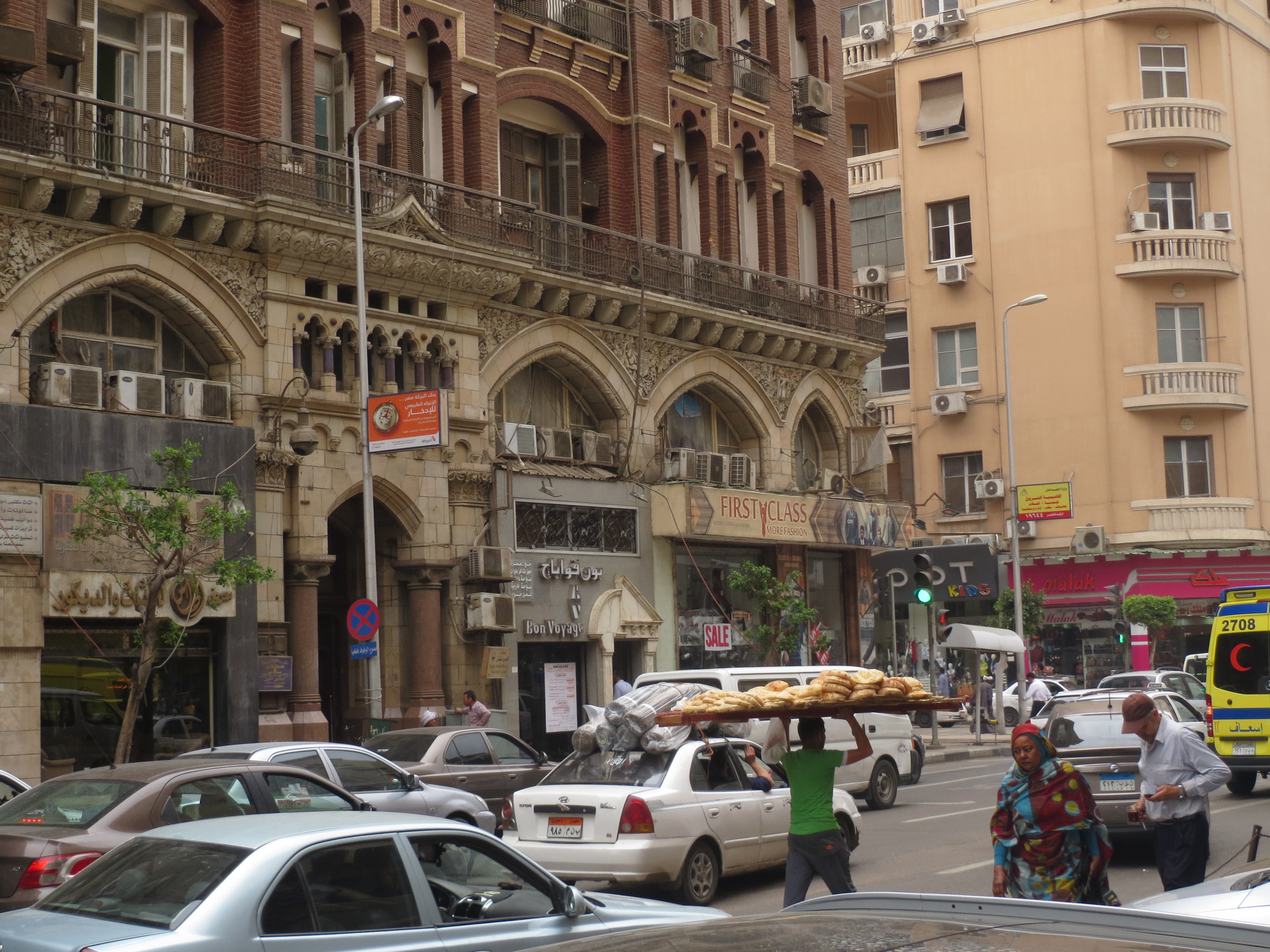 That brings us to the end of a very rewarding week in Egypt, bringing with it some blessed heat which we've been way overdue for. Everything went off without a hitch really, not bad considering our itinerary was a fairly complex one on a tight timescale. On top of that, I managed to not resort to physical violence at any point, even when being asked for the 100th time in an hour where you're from, or being ripped off for the 500th time in the same hour 🙂