In Joe's house in Pagosa Springs.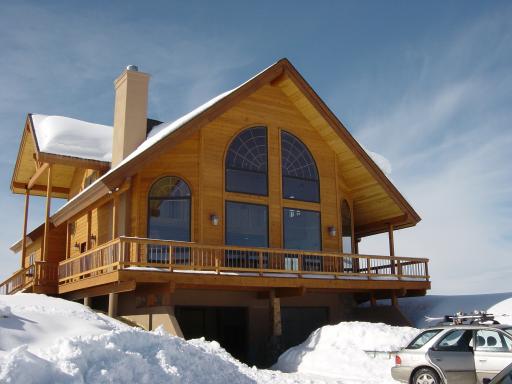 We've had some marvellous conditions skiing in the nearby Wolf Creek, and a somewhat special night out the other night when we hit some of the local hot spots of the town and ran into some full-on cowboys who insisted on talking to us and buying us loads of beer. Curious to meet people from England they were asking us about the "stupid bitch that lives there" to which we eventually worked out they were talking about the Queen…
We also took a dip in the natural hot springs, a really nice complex made up of about 22 baths varying from temperatures of around 89F to 108F. In the 108F bath, known as the "Lobster Pot", we met a guy who gave us a tip of of some reasonably cheap accommodation in Telluride, a really popular ski resort about 4 hours from here by road, so we have just spent 2 nights down there. A great place with some very seriously hard terrain, and cool bars for afterwards.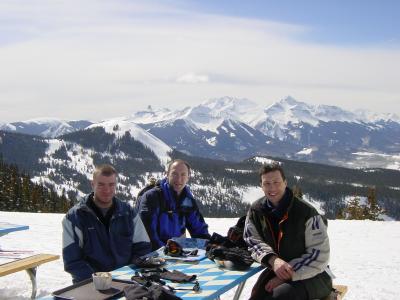 Tonight we're off to sample the highlife of a Friday night in Pagosa, we're just praying we don't run into our new friends the cowboys, but there's every chance we will!Tomorrow we head back to Denver.