HK is certainly one of those places that makes you go "Wow!" when you arrive. The airport is new, clean and efficient and a train whisks you at high speed into the city. My run of bad luck continues a bit as I troll around trying to find a room, everywhere is full as there's some sort of electronics exhibition going on, but eventually I find a room for about 40 quid somewhere deep inside this building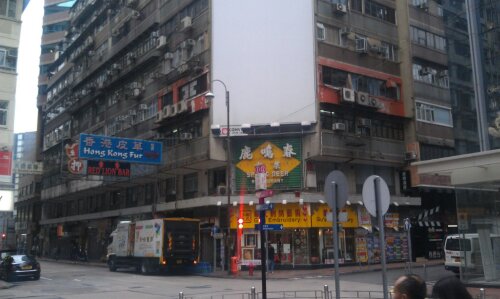 This is "mansion" in Kowloon, just opposite Hong Kong Island, a huge building in terms of both height and footprint, which are typical of the area, it seems. The ground floor consists of shops and so on that look onto the streets, but also inside there's an arcade of shops within, then a whole load of lifts leading up, generally each lift servicing only a different subset of the floors, and often the ones that serve different floors are in different areas of the building. The upper floors are a whole load of guesthouses, private housing, visa offices and God knows what else, they are a total labyrinth inside.
It's hard enough to find the building, then when you do, you can't find the entrance, then you can't find the lift you need, then you can't find your guesthouse, and finally you can't find your room! If there were a fire in one of these, I just don't know… I haven't the first idea where the way out of this place is.
Today I had to wear my long trousers and my closed shoes, as it was a chilly 18C when I came out this morning, and took a ferry over to Hong Kong Island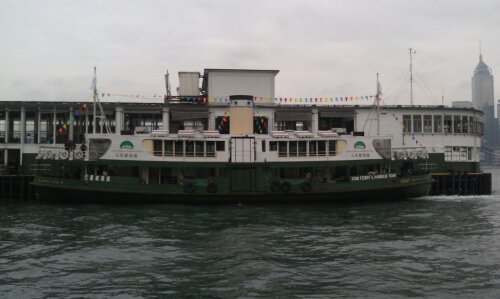 When you peek inside the wheelhouse, you realise they're not the most modern craft in the world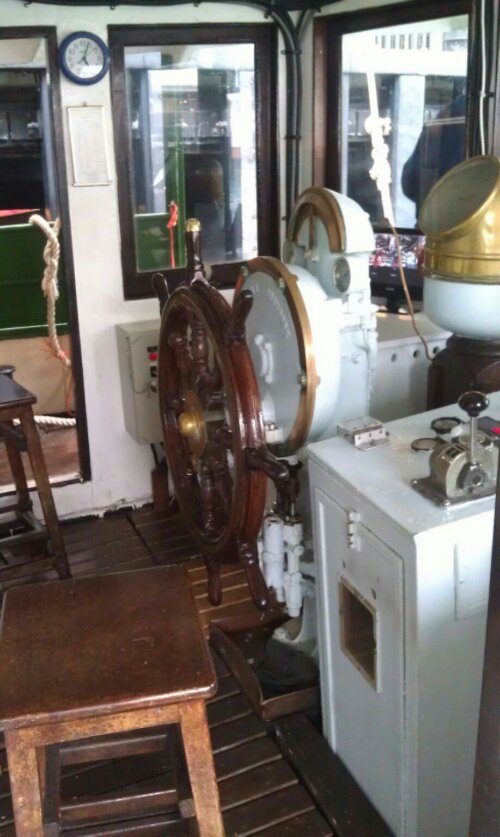 The trams on the island are old, too. Apparently these are the only double-decker wooden trams in the world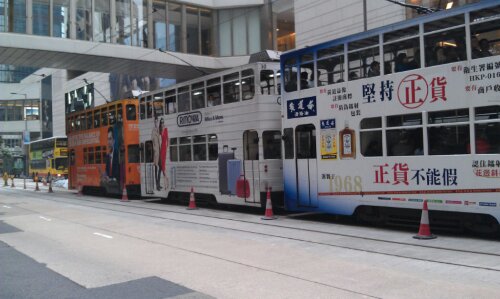 Aside from wandering around and taking a sharp intake of breath at every menu looked at (Hong Kong is bloody expensive, it's like a UK city, practically) I stopped by the Man Mo Temple, annoyingly behind the bus and dwarfed by the high rises around it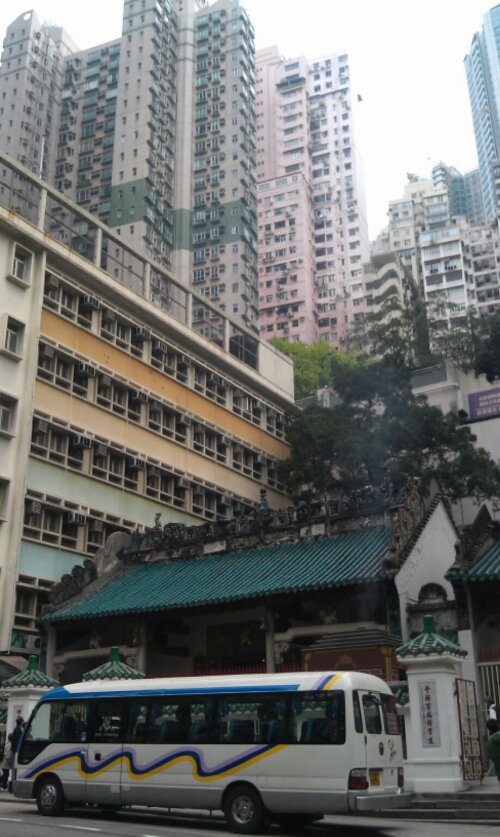 Inside it's a total incense-fest, there's thousands of sticks of it burning all around, even those hanging things are burning incense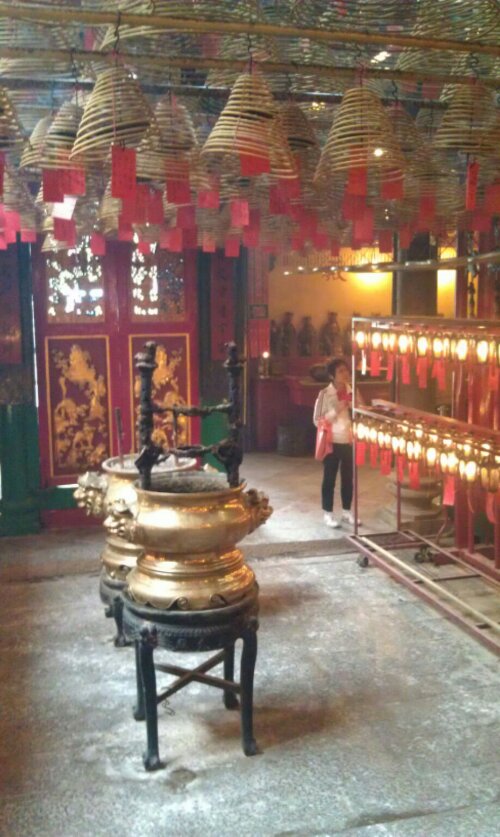 Outside, this guy was just throwing what appeared to be a huge wad of 100$ HK dollar bills into this fire. I've heard of giving offerings to Buddha, but this does seem a little excessive. Buddha will be spoiled…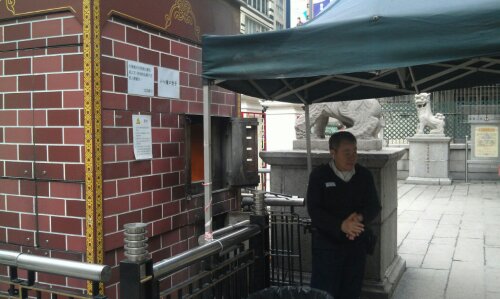 In the evening, I rode up the Peak Tramway, one of the main touristy things to do.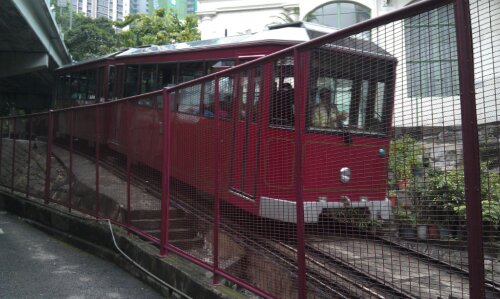 It goes steeply up a big hill, almost at 45 degrees I reckon, at the top you're treated to quite a view of the city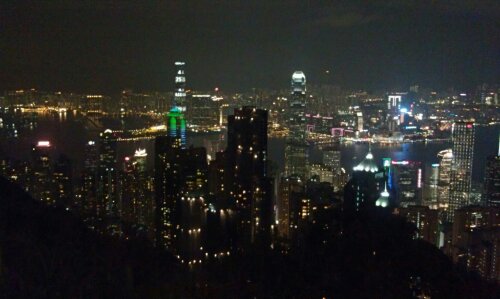 And that was Hong Kong, for now, until I return to fly home. About to board a plane to Beijing