We picked up our vehicle and bravely headed where no man has been before (OK, probably that's not actually the case) by heading north from San Jose up towards La Fortuna, a base town for Volcan Arenal, a big volcano that used to be the most active volcano in the world I think, from a massive eruption in 1968 followed by almost continuous spewing until 2010. On the way we passed another volcano, Poas, which you basically drive up the crater and then can look down into it,  except we couldn't as it was too cloudy that day. In fact, that set the tone for the next couple of days. The roads up there are very windy and not too well signed, which led to a 30km "diversion", i.e. drive 15km, realise you've gone wrong and then drive 15km back to the junction you missed. Thank goodness we have a working GPS in the form of the phone with a local sim card to get us out of trouble, which amazingly has pretty much kept signal all the way so far!
Random waterfall along the way, a guy here was selling strawberries which were lush,  which is not something I say very often!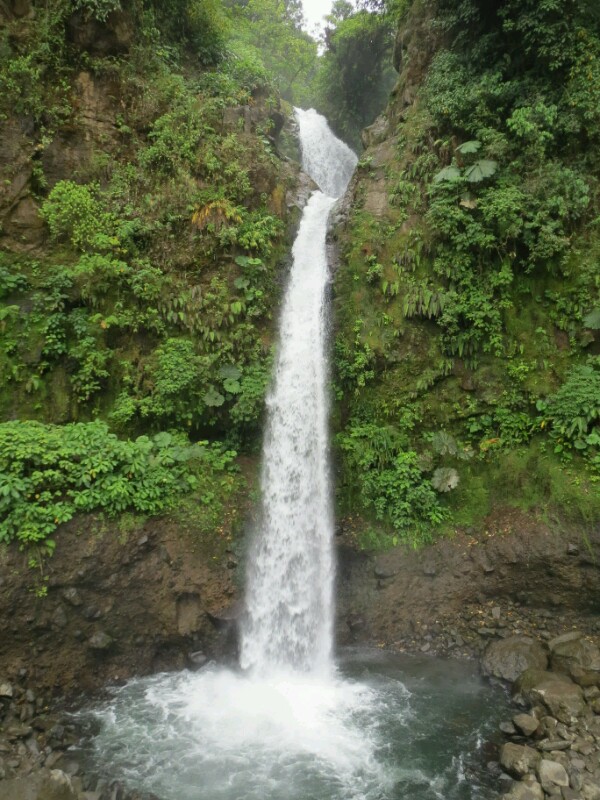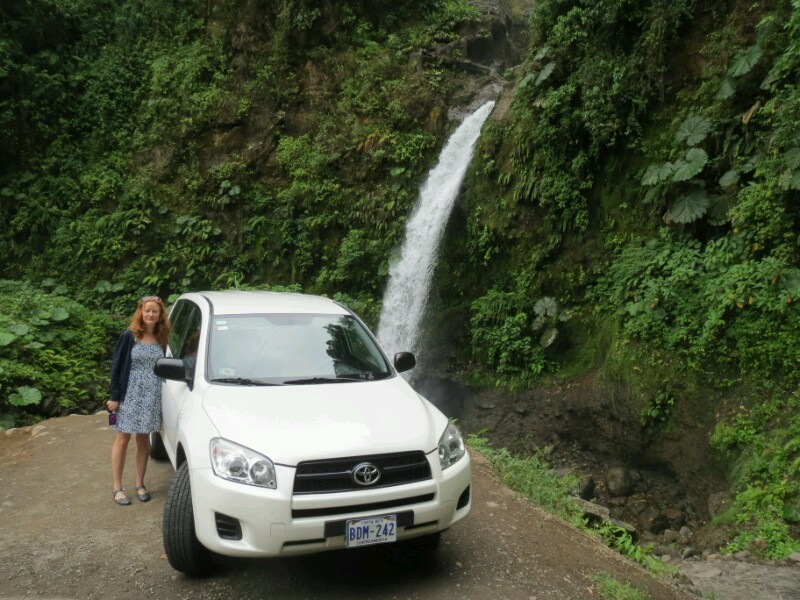 Shortly after getting back on track, we pulled into a low-key looking place on the side of the road for lunch, which turned out to be superb,  overlooking a big valley and they had a load of bird feeders set up at the tables, this is a violet sabrewing: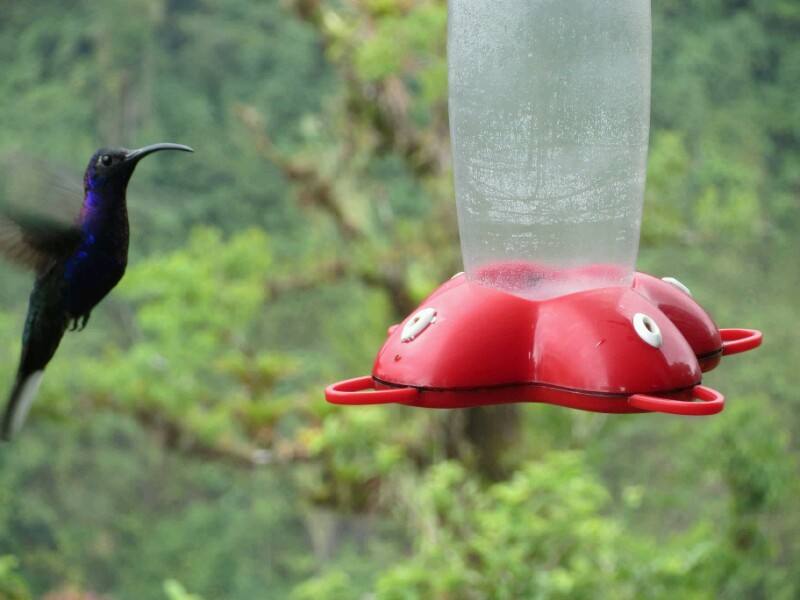 And these are something else, we're not sure what, our cheatsheet of local fauna has let us down here: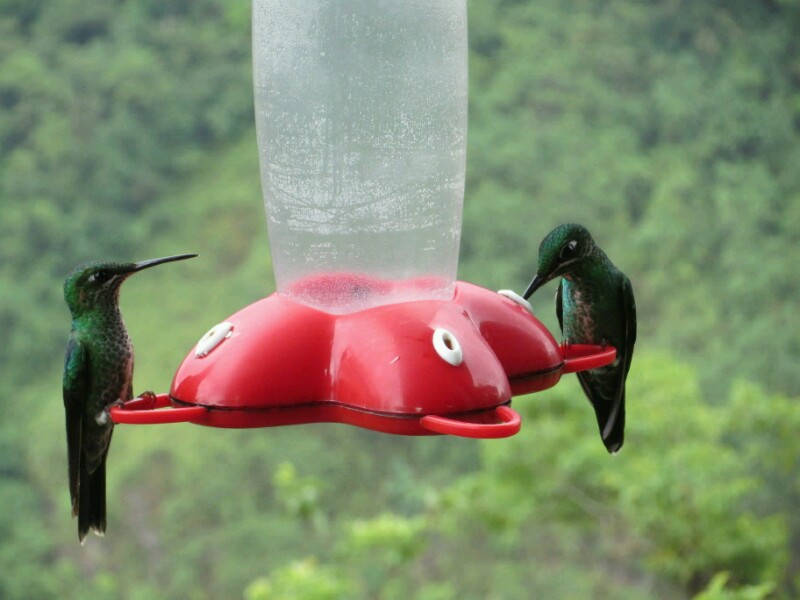 Next day we did a 4 hour hike up Cerro Chato, another volcano nearby, which is a fairly steep climb up through rain forest terrain from a resort called the Observatory Lodge, followed by a rather steep descent down into the crater for a swim in the lake that now exists there. The water was pretty freezing, but a welcome relief after the humid climb up, and a first for me,  to be inside a volcano crater! There were a load of people up there who'd been duped by a cowboy outfit selling an unofficial route up there too which was apparently murder to climb, I think we could've sold our map several times over for an easier escape route for them.
This is the "easy" route, a sweaty hour or more climb up over roots and rocks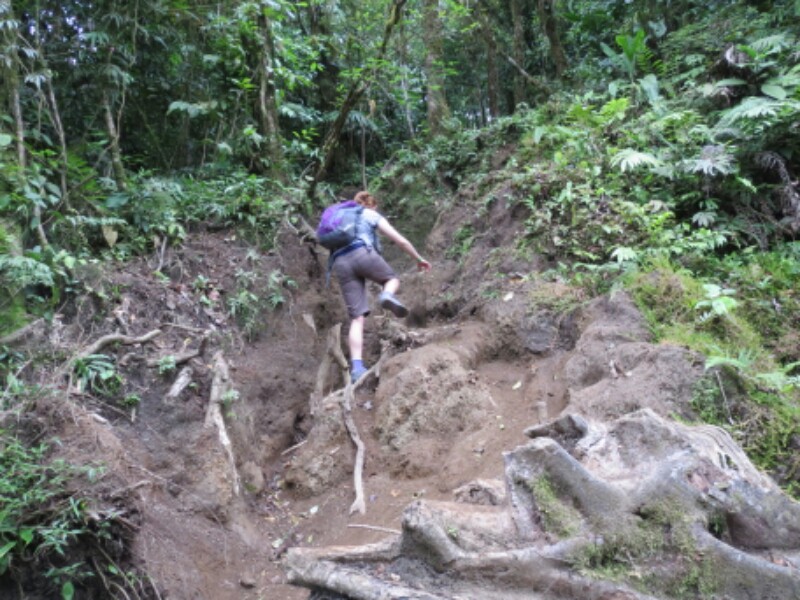 This is looking down into the crater from the rim: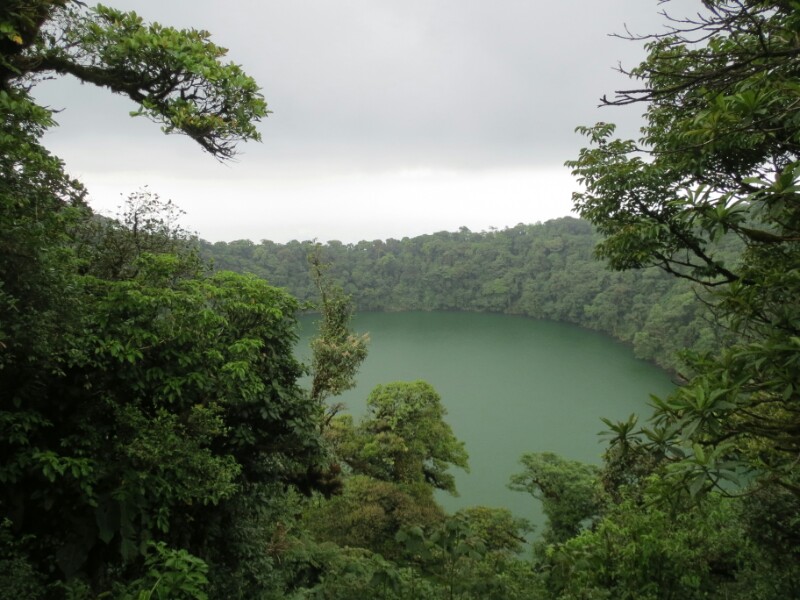 There's a nice little waterfall in the Observatory lodge grounds itself, which must get pretty impressive in wet season I should think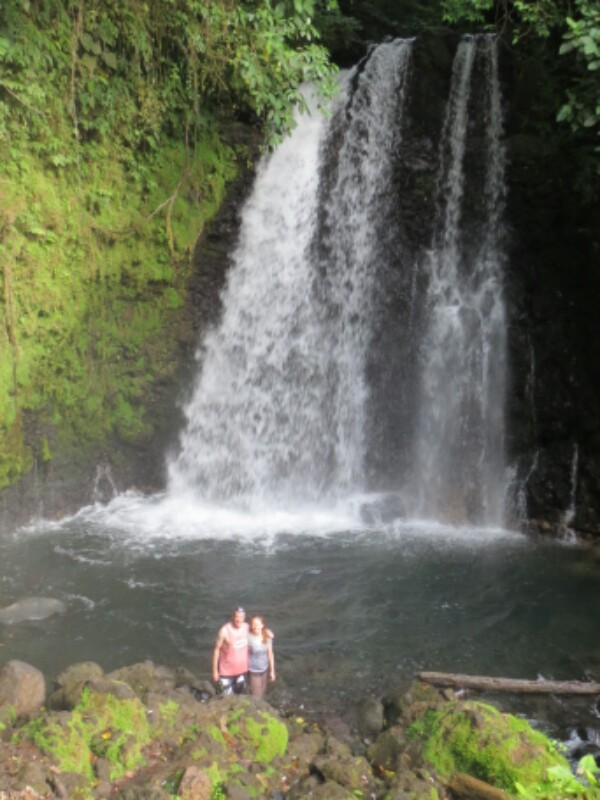 This is Volcan Arenal itself, in the distance, this is really the clearest shot I could get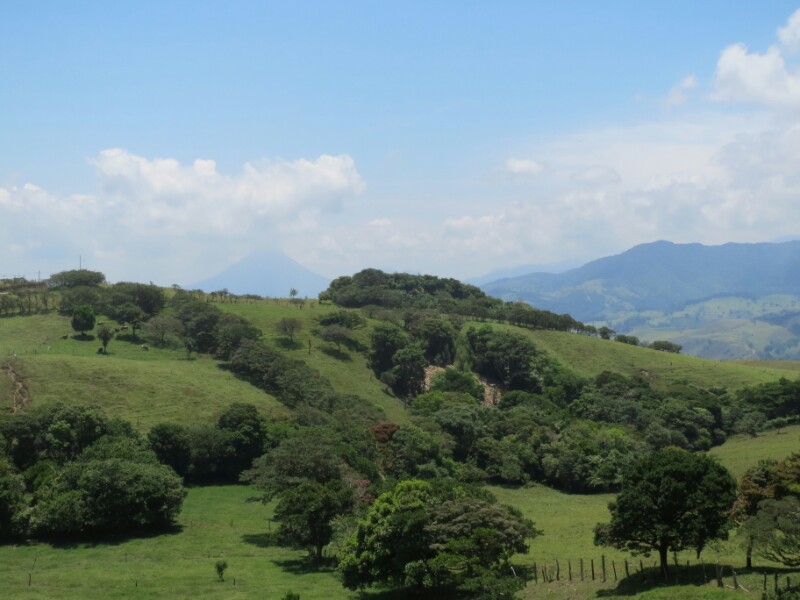 The cloud isn't really showing much sign of clearing up so we're going to move away around to Monteverde which is basically the other side of Lake Arenal which is where a load of coffee plantations and, dare I say it, zip lines through the forest canopy are!