Snow-shoed the other day to Brainard Lake.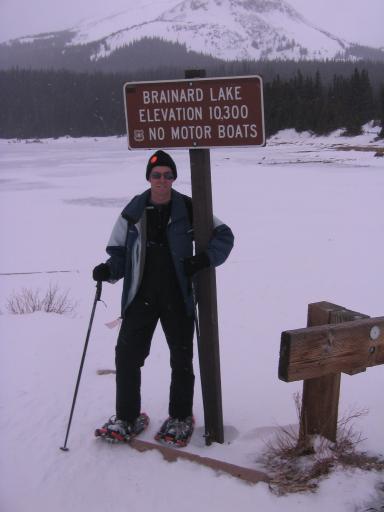 On the way up there we came across this guy who scared the **** out of us,  but he seemed pacified enough when we turned around and legged it, screaming like a pair of girls. I think we both broke the 4 minute mile on a pair of snow shoes which was mighty impressive.
More tame was my new friend who seemed to like eating Power Bars. No doubt a few minutes after this shot was taken, the poor sod dropped dead out of his tree after a hideous sugar overdose.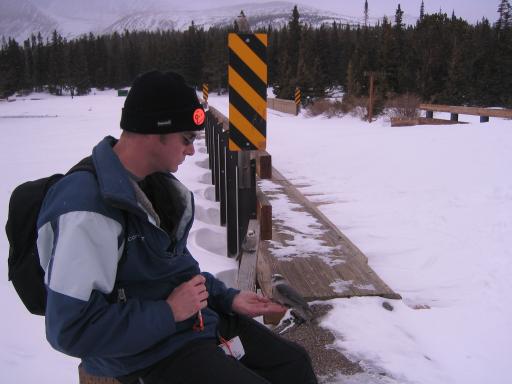 Yesterday we hit Copper Mountain again, Iain and Wendy got the day off along with Kathy from Wendy's salon so we made a nice day of it.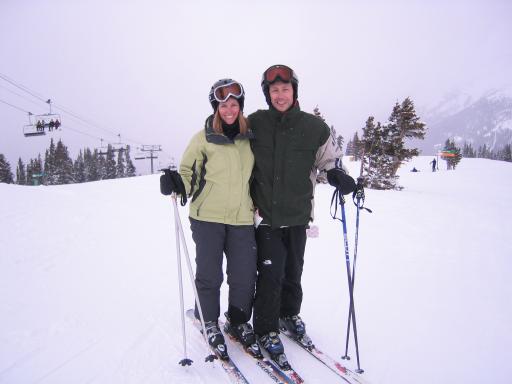 Taking it easy today, then tomorrow we're planning to go to Winter Park, another ski resort of Summit County, 70 miles or so west of Denver.