It's been a couple of days of twisty mountain road driving. After another fabulous night in Meteora and the hint of some bad weather ahead, we were almost tempted to hole up there for one more night. Bravely though, we took the plunge and drove over the mountains to the ski town of Karpenissi. En route, I think I found the proof there is indeed snow in Greece, just a patch of it, not really visible, to the right of the tree on the left.
In the same spot is a shrine, of which you pass hundreds along the roadside, although you can't see it, this one has a burning oil lamp in it and a picture of a young lad standing in what looks like the exact same spot. It seems like it's common that if someone were involved in a near miss of some kind, either in that spot, or maybe it's just a favourite spot of theirs, they build a shrine there to offer thanks for the save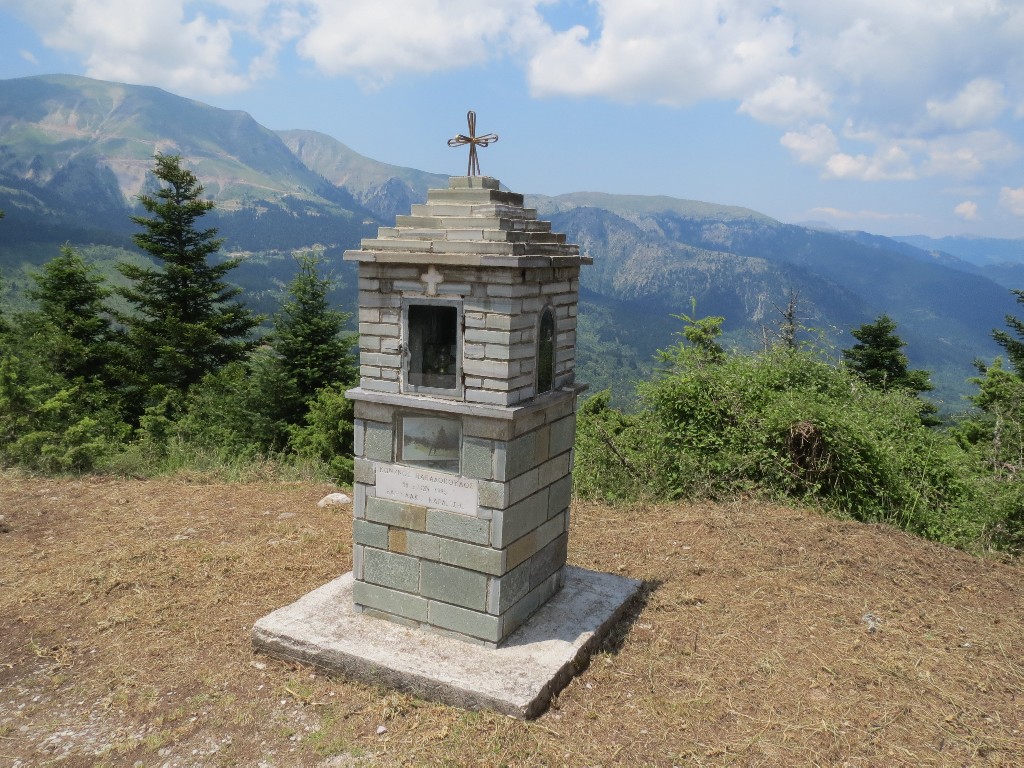 Also along the road are hundreds of beehives, we got as close as we dare to get a snap, the bees were certainly being husy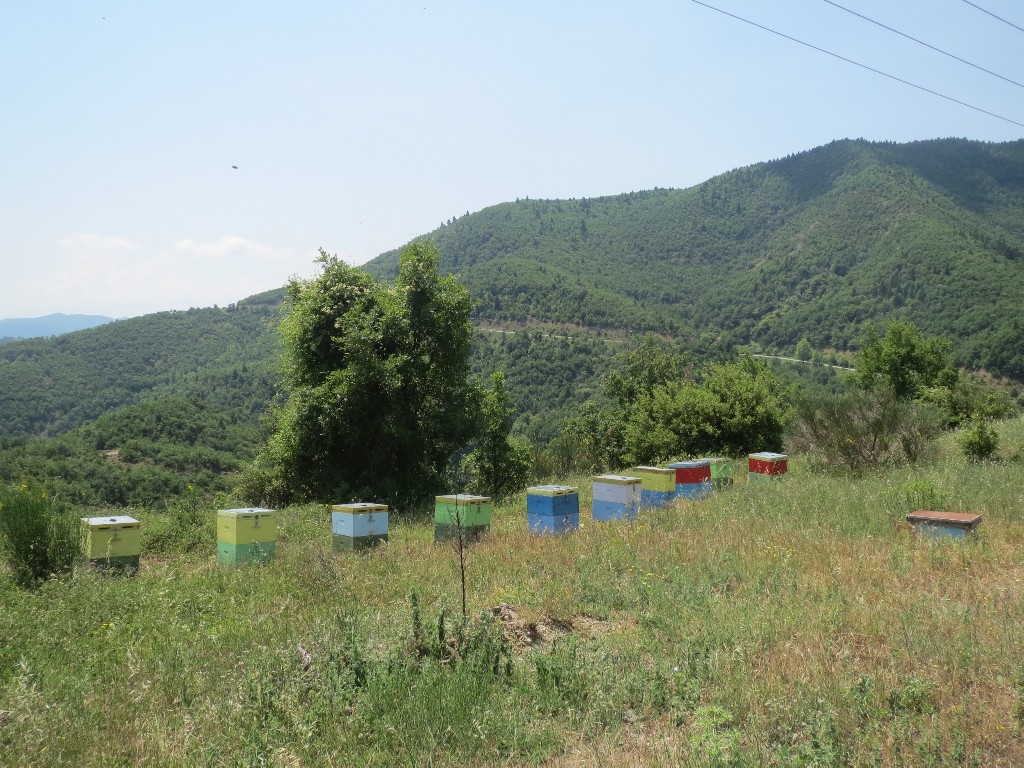 Eventually we arrived at Karpenissi, nothing special in itself, but I always enjoy being off the tourist trail from time to time, experiencing a bit of the real local life. We found ourselves a lovely cheap room, this is the view in the morning with ominous weather brewing as we were due to drive out through the valley that's shrouded in cloud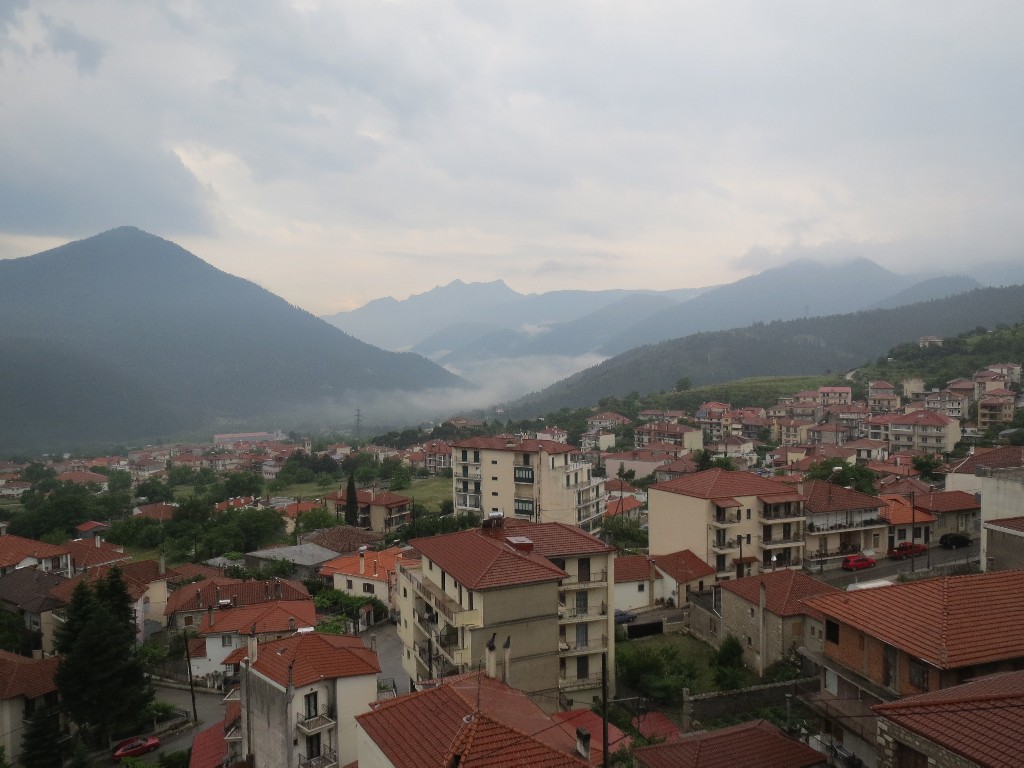 We'd taken a drive down there the evening before, to the village of Megalo Horio, a few kilometres down the river. Fresh river fish is a big thing around these parts, today trout was the catch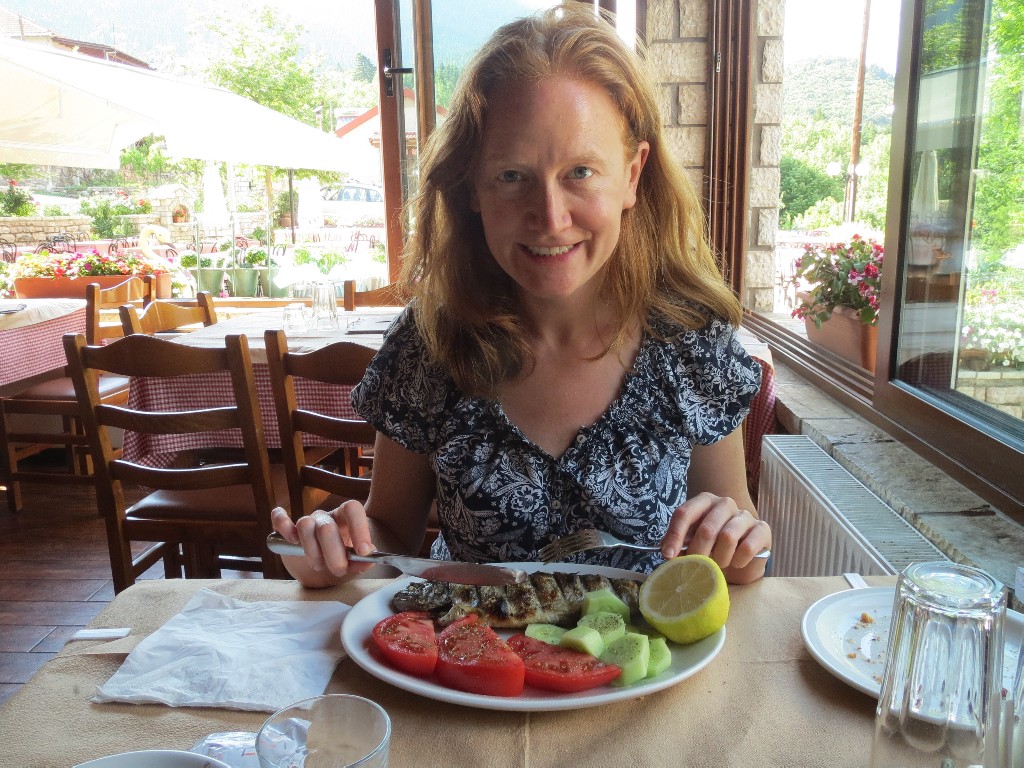 Then we took a bit of a walk up a stream, health and safety don't seem to have made it as far as here yet, the bridges were a little rickety to say the least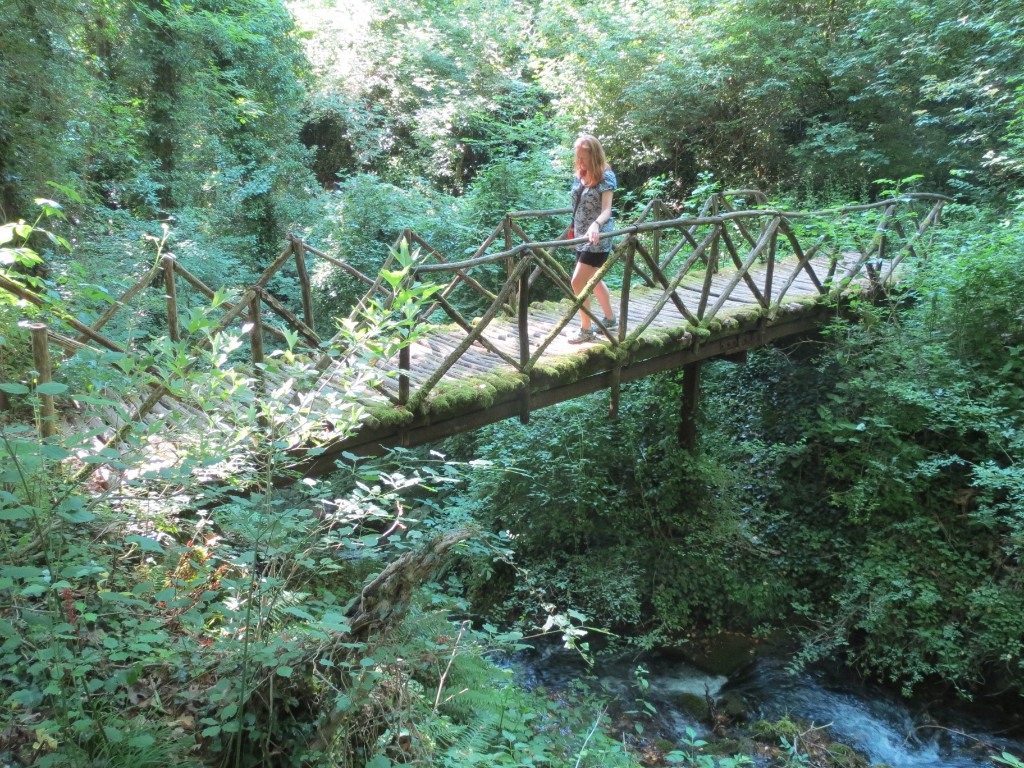 Local honey on sale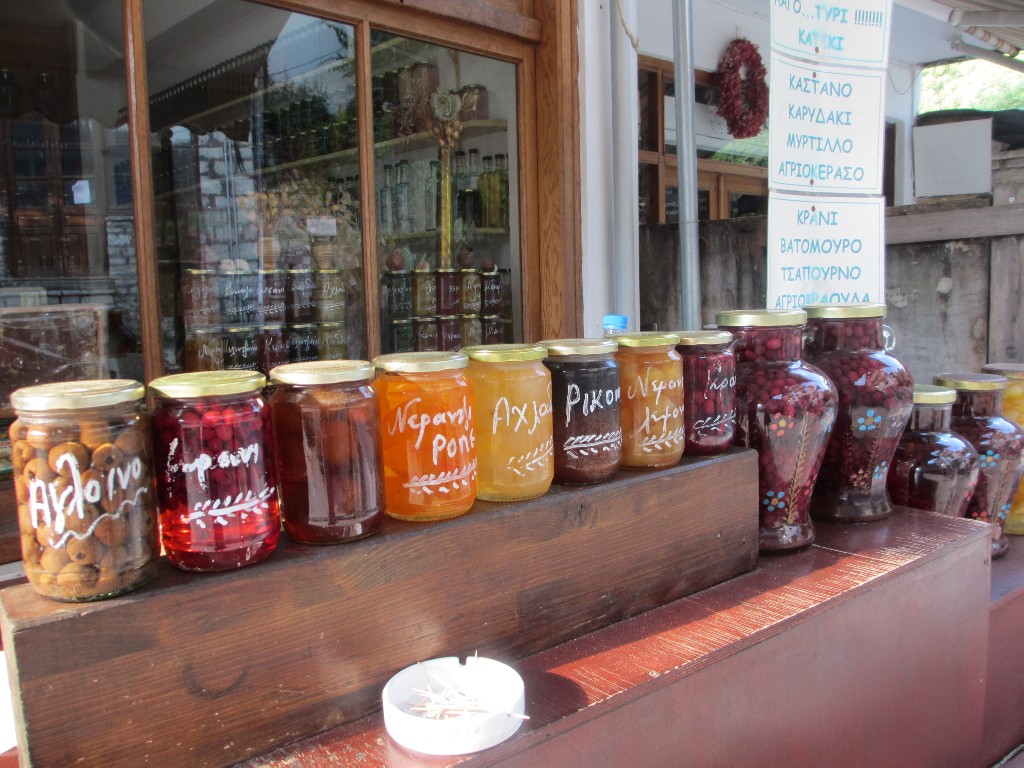 Next day was another epic drive through the mountains, there was rain to begin with in the aforementioned valley, but it soon cleared up for another great drive, through a rather bizarre road cut into the side of a gorge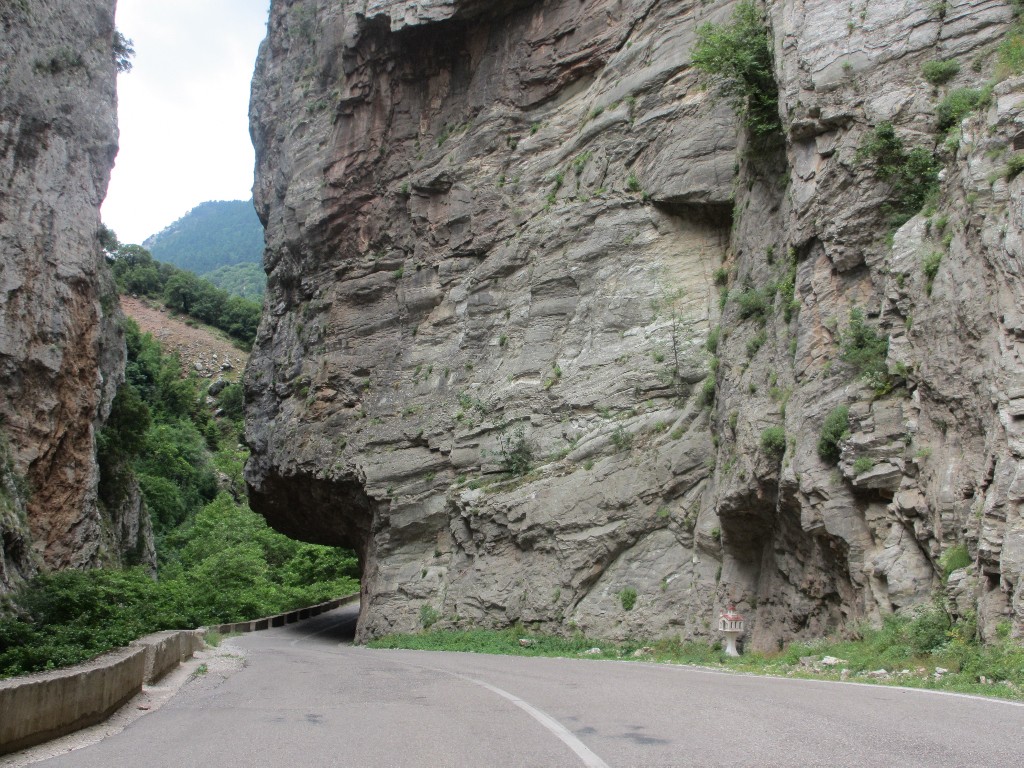 We passed through sporadic tiny villages, including Prousos, with yet another monastery perched precariously on a ledge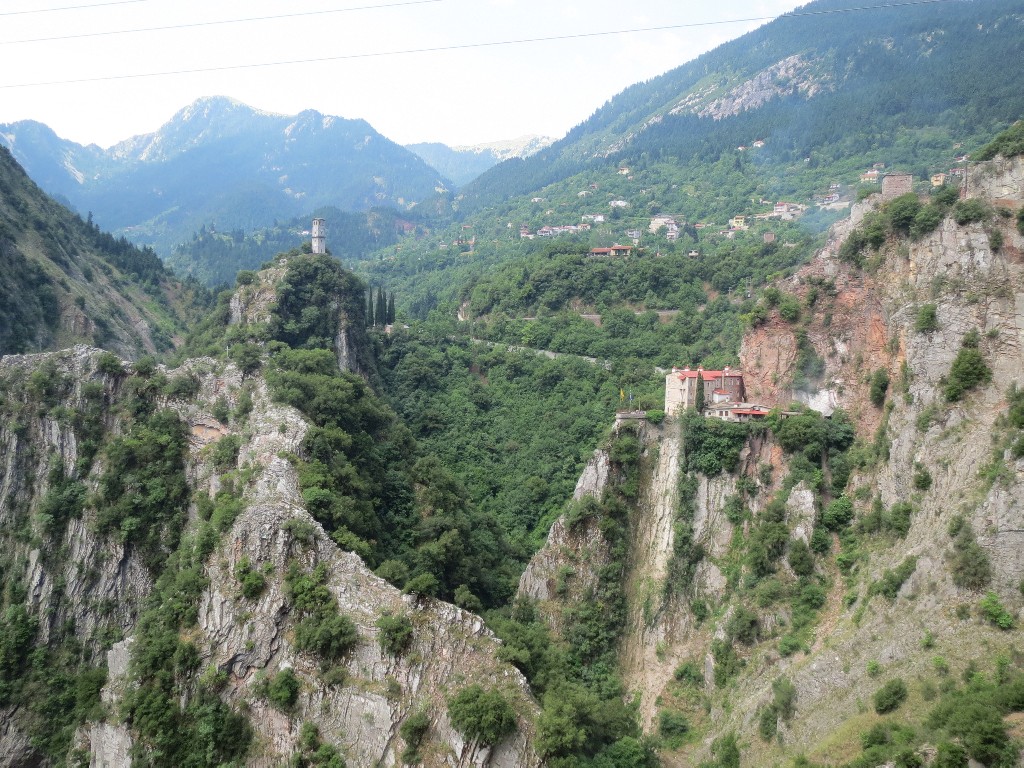 Ending up in Delphi, the town itself nothing too inviting, where we experienced our first terrible dinner but still got a good deal on a nice hotel with a view. Next was the archaeolgoical site of Delphi itself, another set of ruins dating back to the 8th century BC, but most active between the 6th and 4th centuries BC. The site's impressive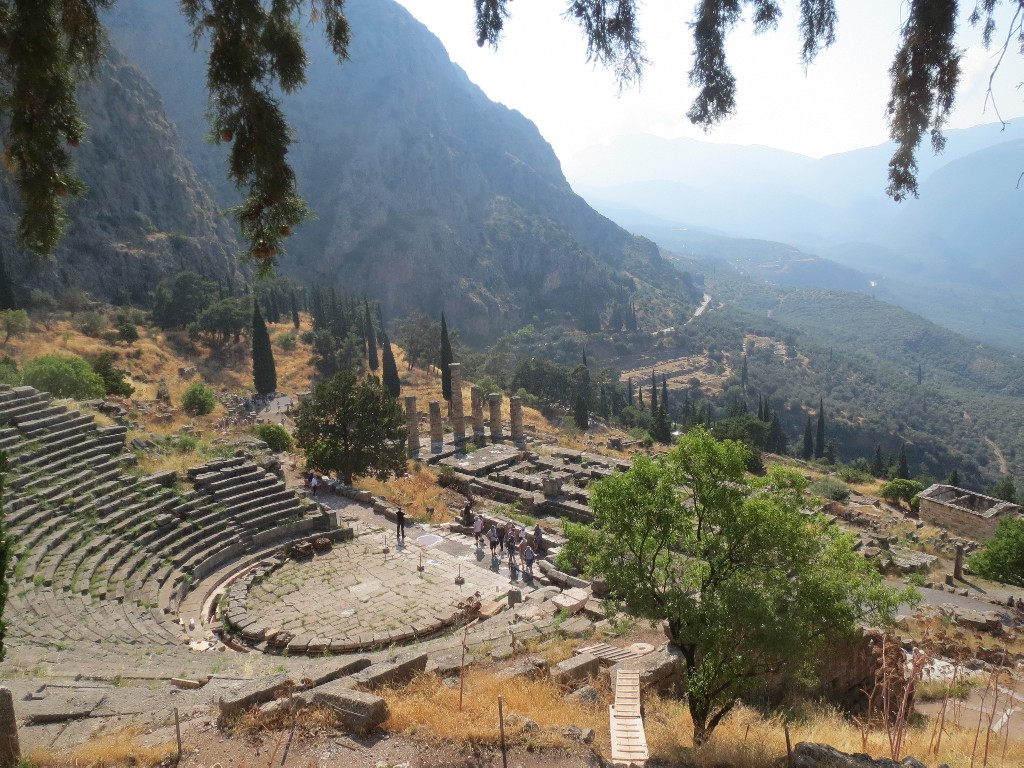 Especially for me this stadium, old though it is, its current form is as recent as the 1st century AD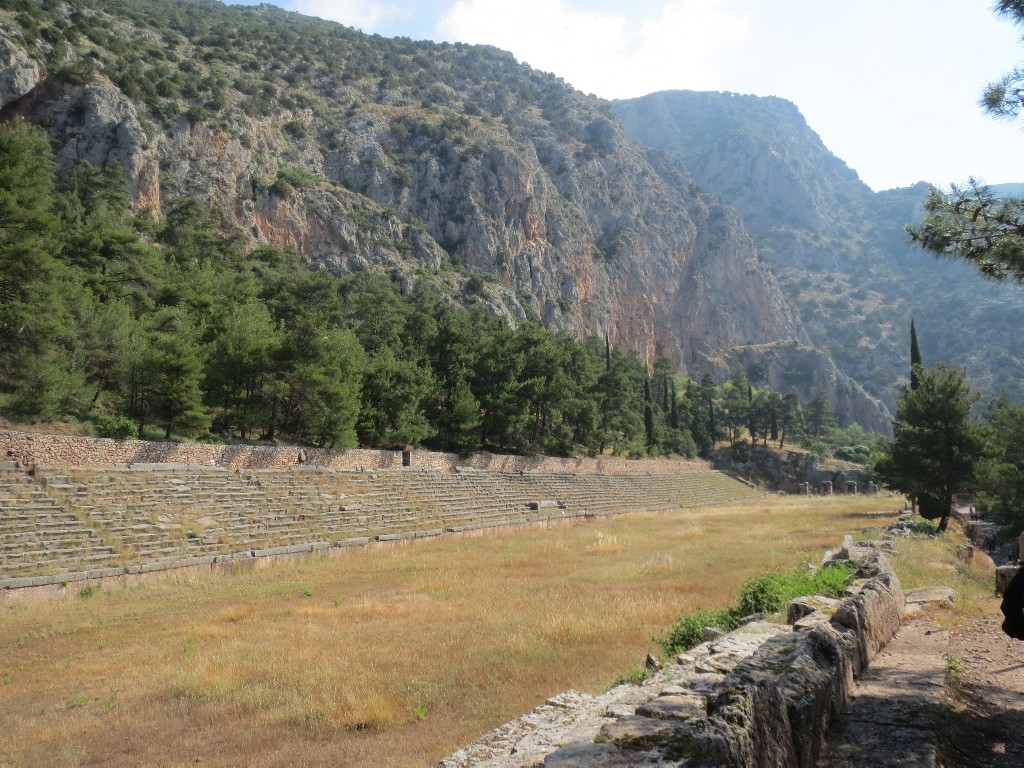 Lisa was impressed by the realife nature of some of the statues, though she got told off for posing next to them for a photo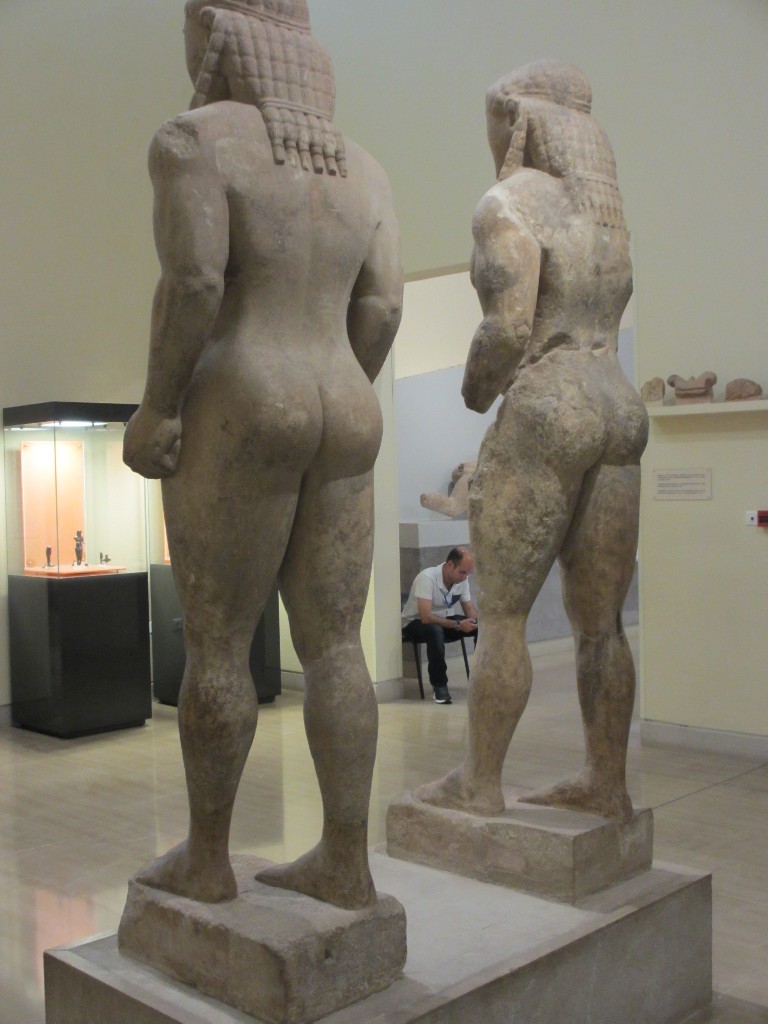 Today we've gone back to Athens and returned the car without a scratch on it, and as I write we're en route to the island of Paros. We've so far successfully dodged a load of thunderstorms and a promise of cooler weather, my UK friends will delight in knowing that the weather's better there then here at the moment!