The ferry to Paros took a little over 4 hours. It was a pretty big boat, that served beer and a fairly decent burger, so it was all good. What's not been so good is the weather! Whilst London was basking in 31C or something yesterday, we were delighted with 23C, hardly any sun all day, quite a bit of wind and patches of rain!
We're staying in the main town of Parikia, in this wonderful oasis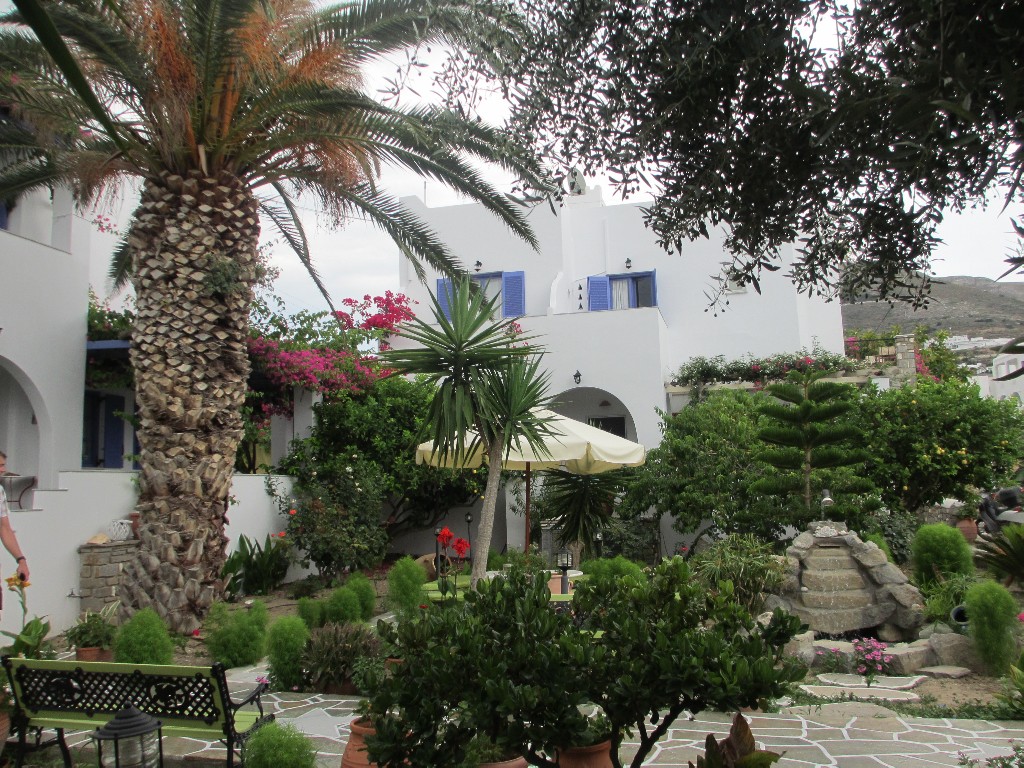 Our first day, thanks to the disastrous weather, we took a bus up to near Naoussa, the second biggest town, in the north of the island. We asked the driver to let us off a bit early to have a walk along the coast for a while, trying to dodge the waves that were crashing over the road and the sporadic rain. You pass lots of cool things to see, the odd Acropolis here and there from the 13th century BC, donkeys to feed, and little churches like this that are everywhere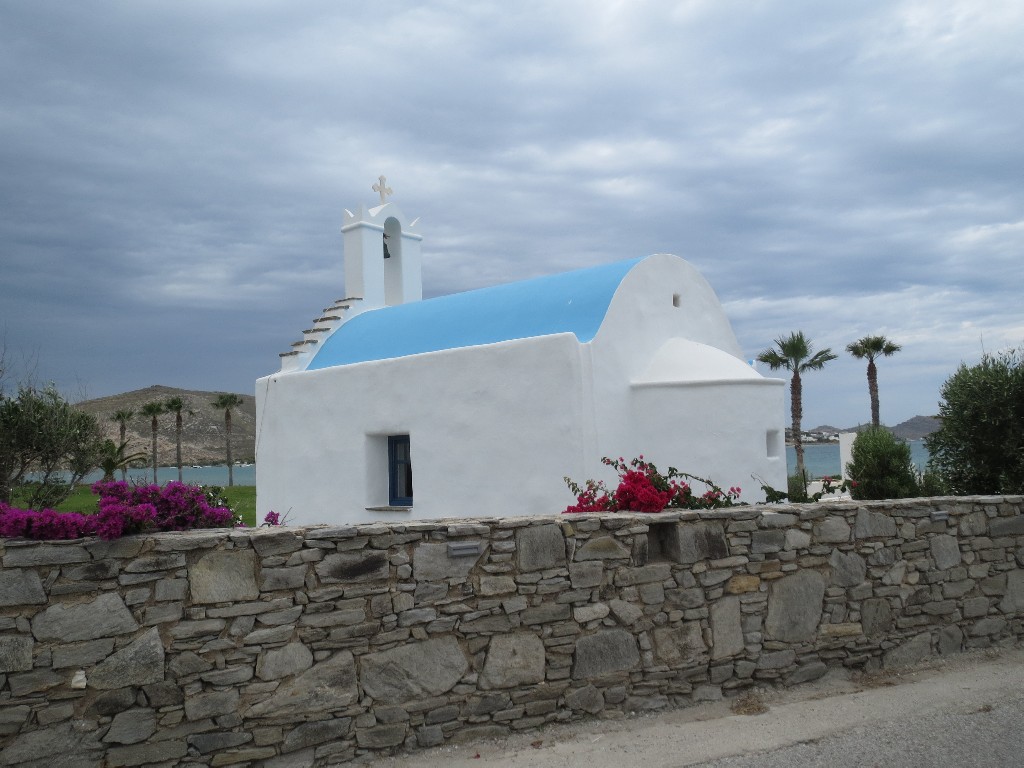 We eventually made it to town, it's very twee and known for its whitewashed alleyways and waterside eateries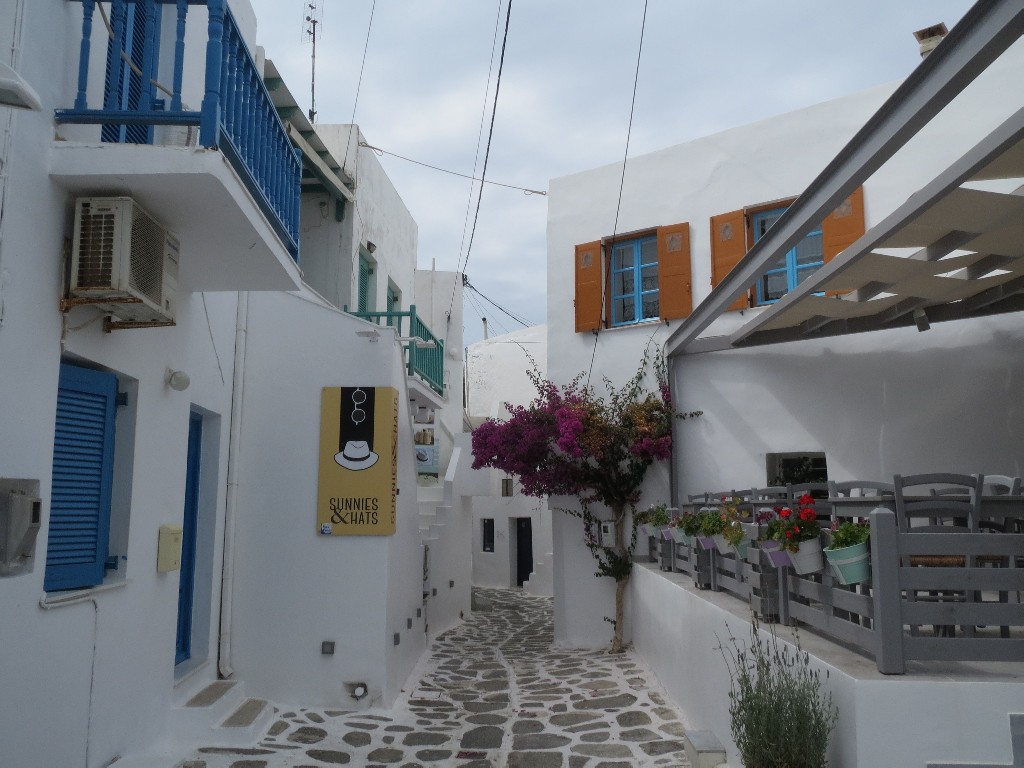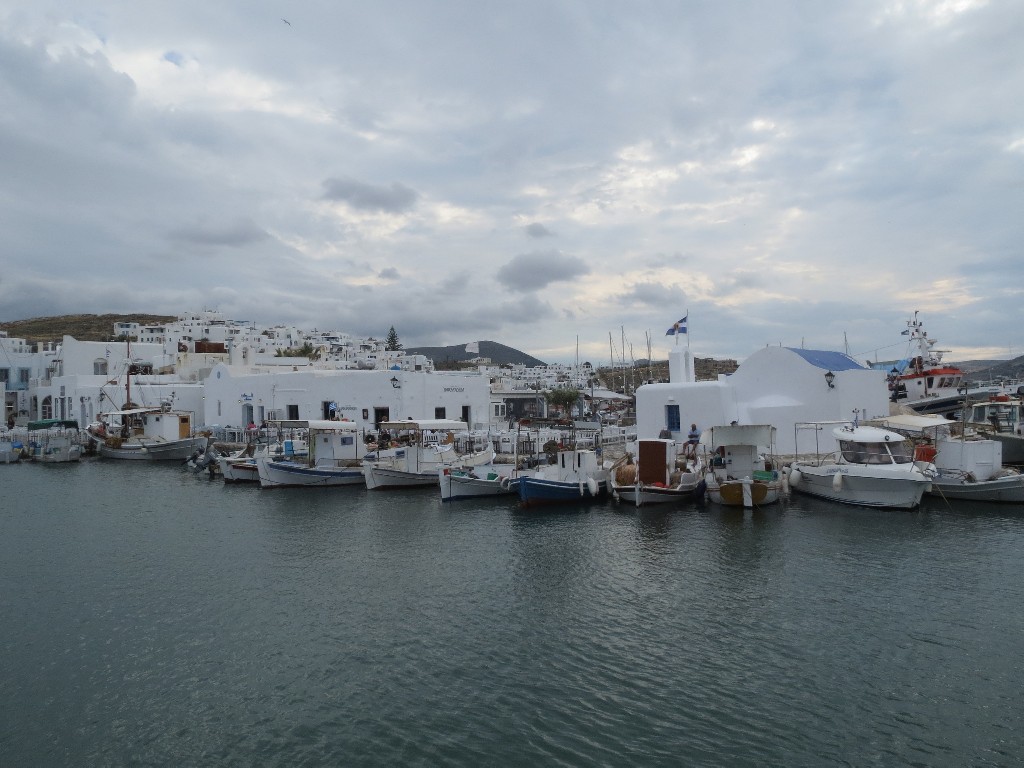 After chasing a bus down the road in a successful attempt to find out where it stopped and catch it before it left, we got back to Parikia and chilled out Matt and Lisa fashion in a typical bar in an alleyway. Fear not, I'm not drinking Heineken, rather it's a Greek pilsner, and not a bad effort at one either. Lisa's on the local wine – 'nuff said about that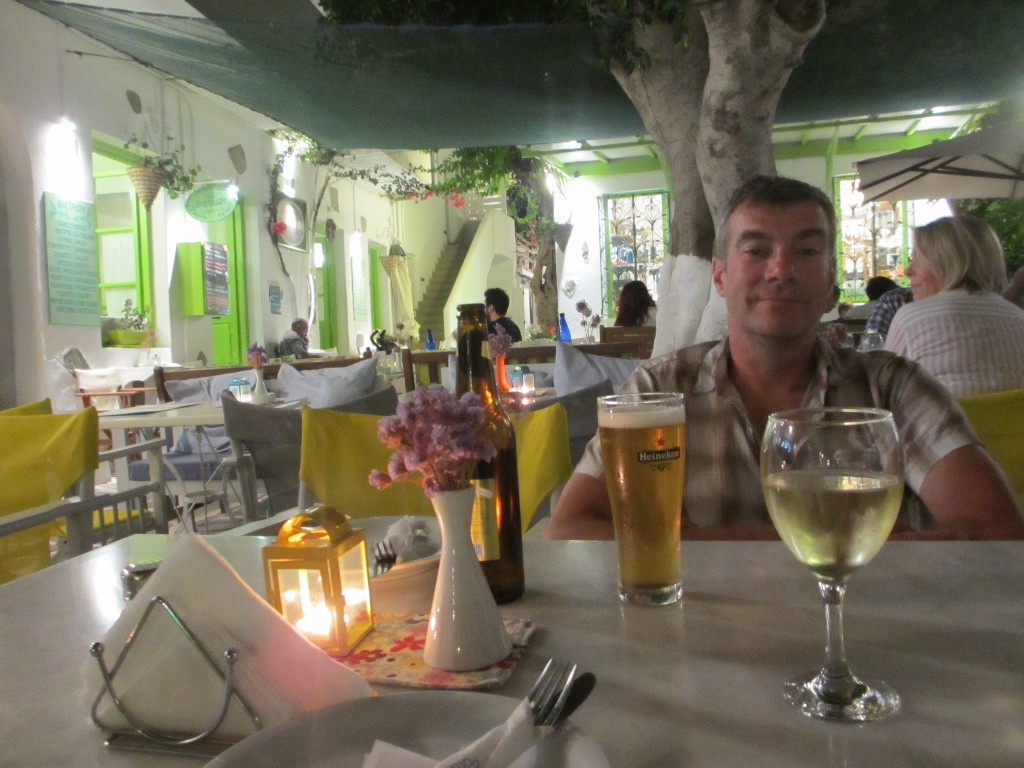 Fresh fish is in abundance, all over the island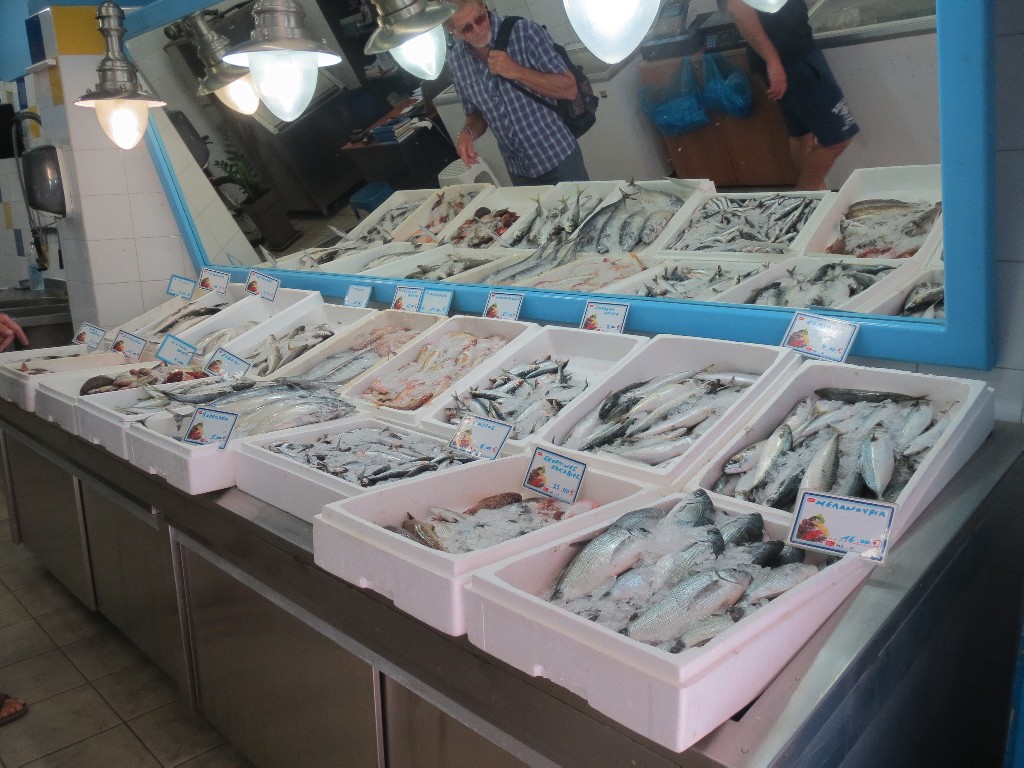 Next day the balance of weather was almost restored, and the sun has been out all day, whilst still not super-hot in the mid 20's that's a nice temperature for mulling around in the sun. We hired a quad bike, "Death in Paradise" springs to mind here, and have been hammering the thing around both Paros itself, and we also took it on a short ferry ride to Antiparos, Paros's little sister, where apparently the A-listers come to holiday at. We're not sure if they mean Hollywood or Eastenders though.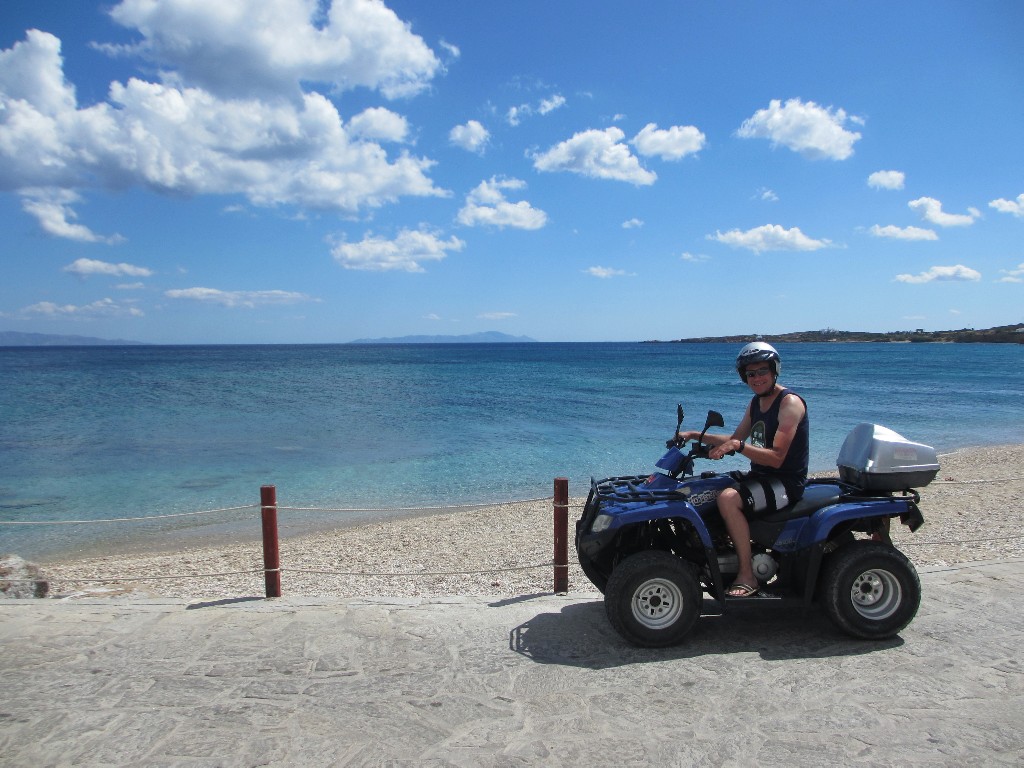 Antiparos has a cave which they bill as one of the most beautiful and spectacular in the world, which might be a stretch, but it's impressive nonetheless and makes for a cool respite from the sun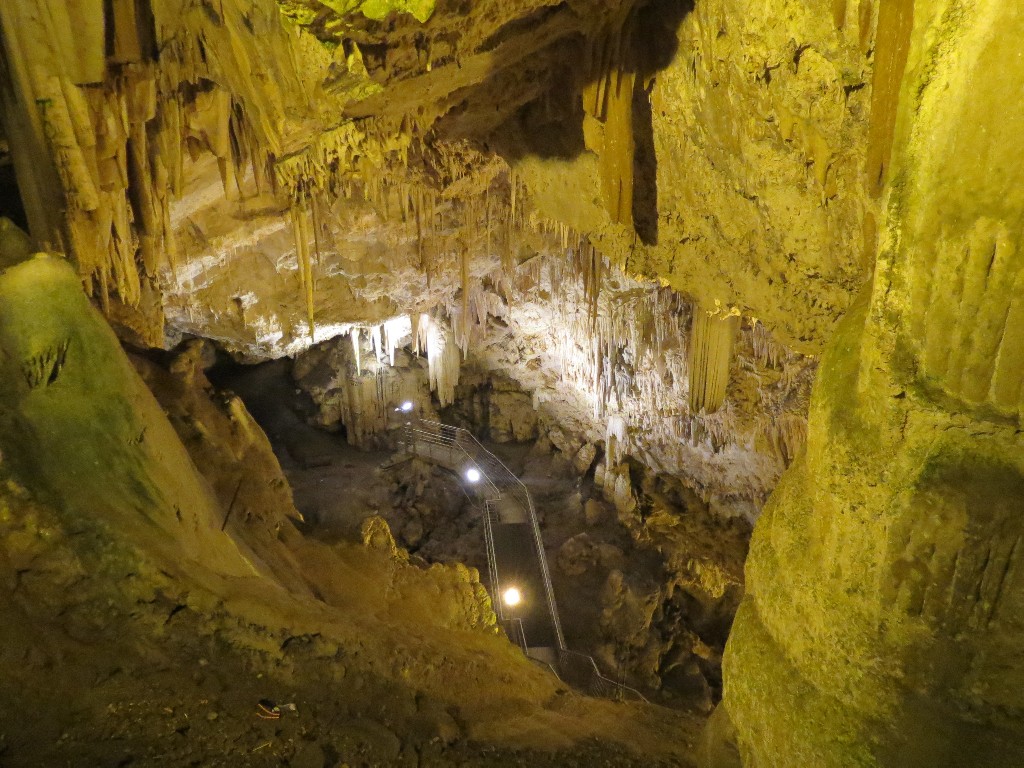 We came back over to Paros and did our first beach, we found one sheltered from the wind which is still quite keen today. The water's warm enough for a refreshing swim and beautifully crystal clear and blue. After that, we came back over the hills in the middle of the island, stopping off at the village of Lefkes, which was very sleepy because of the siesta, which even the cats were partaking of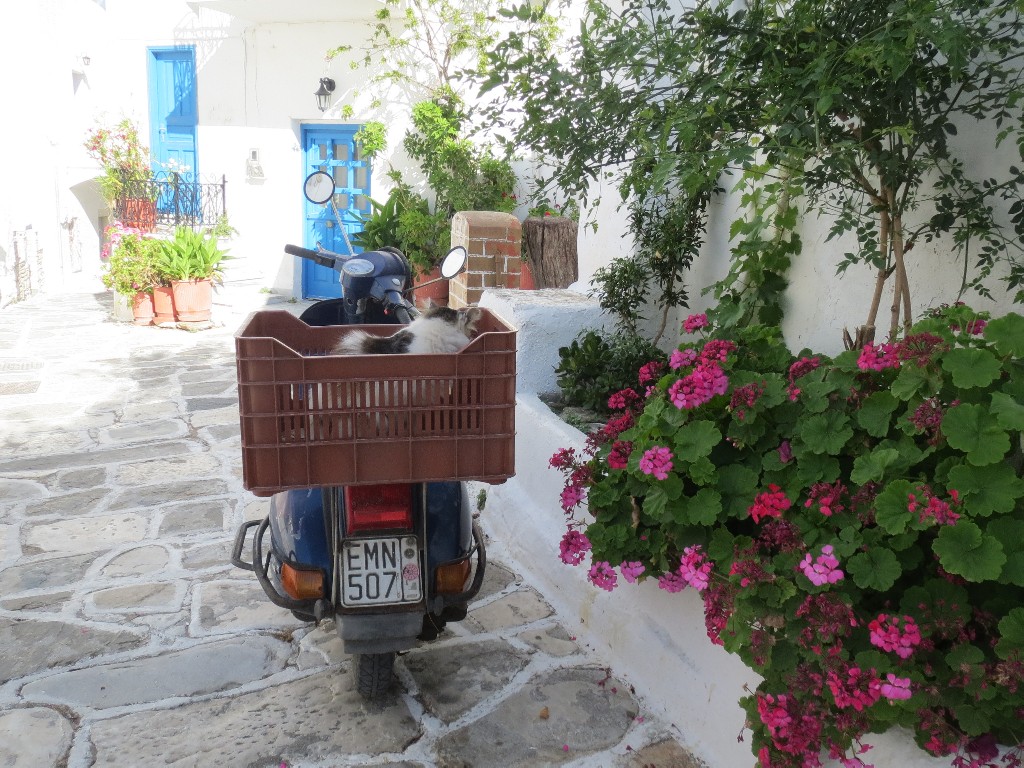 Paros has been lovely for a couple of chill out days, even though the weather has not been the kindest at times. We're just hanging on our balcony for a short while until it's time to go for ferry to Santorini